Reply
Topic Options
Mark Topic as New

Mark Topic as Read

Float this Topic for Current User

Bookmark

Subscribe
Highlighted
ghost_nappa4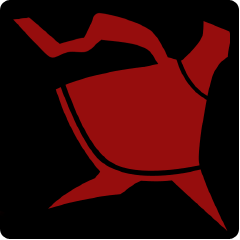 Offline
Re: GoW:A PSASBR DLC Code **Trading Post**
It's unlikely anyone still has one willing to trade, or they would want to trade for this, but I'm willing to trade a GoW: Chains of Olympus and Ghost of Sparta code for a PSASBR code. It would be greatly appreciated >.<
Anyone Got an extra code?
[ Edited ]
does anyone have an extra zeus and isaac playstation all stars code they aren't using?
I would like a code plz. Can't really spend that money right now
Edit: merged posts by the same user
U--J
Re: Anyone Got an extra code?
I just bought God of War Ascension but i made the mistake of buying it used, so if anybody has an extra multiplayer code that i could have, it would be a great help to me. Thank you
I know I am late with this, and you guys are probably fed up with such threads, also I believe all codes are given away by now, but, if someone here has a code for the DLC characters Zeus and Isaac in PSASBR what they dont need, can I kindly ask for it?

I would love to give something in return but sadly I am in no such position to make that possible. ):

Still, I would greatly appreciate it (if that even matters) if someone could give me a code.
Normally I would give it away but I have a valid 12 digit code still sitting in my gowa game case. Would like something gowa MP related in return or $5 towards future DLCs.
Aww man, I would only if I wouldnt be so poor in that matter...I dont even have the cash to buy myself a bottle of cola...man, I miss cola T_T
I still have around 3 dollar worth of cash on my hungarian account, but I could only get you EU stuff from there, dont think that would be compatible with your game. ):

If there's still something I can get you for it though, let me know.