Reply
Topic Options
Mark Topic as New

Mark Topic as Read

Float this Topic for Current User

Bookmark

Subscribe
Highlighted
Gauntlet Spotlight #1 info
9 replies 424 views Edited Aug 13, 2013
In case no one has bothered to check the blog, the Gauntlet Spotlight #1 is up there, but I'll put some stuff here.
Ares Gauntlets: Burned of their flesh in the fires of war, these skull-tipped Gauntlets will pound an enemy into submission.

The Gauntlets of Ares will turn his Warriors into massive block-breakers able to deal out intense jabs right up against the face of their foes. Be a brawler, get close with these! Their attacks have the potential for high damage output, but be cautious - long combos will not be a practical approach to using these heavy-hitters. You'll want to "stick and move, stick and move". These Gauntlets will be very advantageous against Zeus players who require a longer recharge time to hit with a powerful attack, while the Gauntlet of Ares hit swift and quick. If you want to be a jab jab jab bang bang boxing fighting machine, these are your best friends.
Gladiator Gauntlets: Leather wrapped fists of steel, these Gauntlets have brought many in the ring to their knees.

The Gladiator Gauntlets are excellent for counter attacks and evading while dishing out quick jabs to opponents. They come equipped with both an auto-parry and auto counterattack that'll leave Ares and Poseidon Warriors wondering how they ever got hit. Imagine your opponents are a speed bag, and you're a "Gladiator Ninja". While their Physical strength might not be as high as the Gauntlets of Ares, their advantage comes in their ability to evade and punch. In other words - float like a butterfly, sting like a bee.
Poseidon Gauntlets: Triton tipped behind the poisonous shell of a pelagic Nautilus, these Gauntlets will punish enemies for their insolence.

The Gauntlets of Poseidon are at their best when attacking from a distance. You'll keep your enemies at bay while dealing out effective magic damage - hot burning pluto blue laser beams. These Gauntlets can also bust through any defensive shields other Allegiances have from afar without dealing damage to Poseidon Warriors. The Gauntlets of Poseidon will be most effective against Ares players who rely on attacking their opponents up close and personal, while Poseidon players can wage war from afar. Runners beware, Poseidon's attacks will catch you like a fly in a web.
So Poseidon Specials are long-range, I'm eagerly looking forward to see what combo can be created with them meanwhile Gladiator has auto-parry/counterattack, eager to see how this mechanic plays.....
Full blog here: http://godofwar.playstation.com/en-us/blog/gauntlets-spotlight-1-meet-your-maker/
Signature Quote:
I love Leia, especially the way she extends my staff
Sparrow-Hawk
Uncharted Territory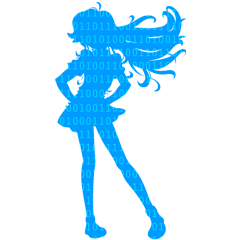 Registered: 04/08/2013
Offline
1844 posts
Re: Gauntlet Spotlight #1 info
Aug 13, 2013
Good! I m curious to see all these gauntlets ingame
--------------------------------------------------------------------------------------
You were always Zeus' Favorite!
My channel: http://youtube.com/user/czeuch
Uncharted Territory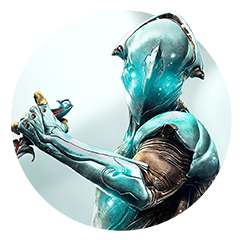 Registered: 12/13/2012
Offline
1346 posts
Re: Gauntlet Spotlight #1 info
Aug 13, 2013
I am betting the auto parry is the l1 triangle with the gladiator gauntlets and probably doesnt last very long / indicator to show your opponent you have auto parry on.. the other could be l1 square-- if these are both of it's specials I think it is kinda cool.. if not-- then thats kinda wierd!.. can't wait to try it anyhow
Soulcrusher94
Uncharted Territory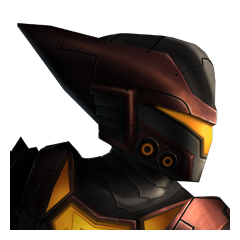 Registered: 04/16/2013
Offline
1660 posts
Re: Gauntlet Spotlight #1 info
Aug 14, 2013
---

gypsy816 wrote:


---

CpT-KARNAGE5 wrote:
Why just an Ares video...


---

It's part of the "Badass Moments" series.

---
yes gypsy but why not have a single combo vid for all gauntets? i mean its only 6 4-5 min vid nothing extremely difficult
- CPT of the Lomabax Preatorian Guard
"don't forget to buy poison arrows in order to f**k you chair"- epic name bro