Reply
Topic Options
Mark Topic as New

Mark Topic as Read

Float this Topic for Current User

Bookmark

Subscribe
Highlighted
GOW: Ascension Weapon Ideas
7 replies 324 views Edited Apr 20, 2012
Due to the fact that "Ascension" is a prologue, Kratos would not bear his trademark weapon, neither would he (should he,*ahem*) acquire or receive divine powers. (Obviously.)
So what's a to-be Ghost of Sparta, current Army General to use in order to kick ass and decapitate heads?
Well, that, my friends is what I ask you, and I will (half assed-ly) try to answer, myself.
Think of these as the ones you have to upgrade, except down to the barebones...
I'm thinking of some weapons that are capable of decapitating heads...
Sword - A typical Spartan sword, used for short range. Hell, he can double-wield, for all I care.

Spear - A long range/mid range weapon. Can be thrown.

Bow/Arrow - Long range, of course. A possible weapon.

Shield - Short range. Can be wielded with a spear.

Hand to Hand - Short range. I'd really love to see CQC in non-QTE form.

The concept that Kratos has no divine ANYTHING is a very complicated concept to tackle. While I was jotting down these ideas, I couldn't help but think of the old PSP game based on "300". I'm not sure how SSM will tackle it, and I can't do anything but anticipate. But in the meantime, I'd like to see your ideas. Hopefully yours are more complex than mine.
Re: GOW: Ascension Weapon Ideas
Apr 20, 2012
>no divine anything
Kratos has never gone without aid from deities and never will.
What I'd want is for weapons to have their own mechanics to help them stand-out from each other more.
>Sword
I was thinking more 'shield' and shield, but either case is fine. Soul Calibur series shows off the sorts of animations and movements that would be associated. Quick, short-medium range, etc. I'd like this weapon to have delayed input allowing alternate strings (sss being different from ss-s), optional barrage moves (say ss-s could have the final input mashed for more hits) and 360 inputs (rotate left analog and attack *light or heavy*) for a special move.
GoW doesn't use lock-ons so we can't get too crazy. Such a weapon really wouldn't have much in the way of AoE or bounce, but could decently launch. If it had a shield too, that could allow for AoS style shield use. Sword toss wouldn't make sense unless it comes back to us and that would only work if it was magic (like everything we use happens to be). A 'million stabs' type move is fine. Rushing in and out of combat is desired.
Rather than having attacks during evades, it could benefit from a dodge offset system as in Bayonetta (hold input during evade to story your place in a given string). So a simple s1,s2,s3 combo could be S, (R), S, (R), S to keep evading while working towards s3 (enders tend to have special effects like a bounce, launch, etc. and square enders are often knockback).
>Spear
GoS had this in the form of AoS (spear/shield combo). It was magical (surprise). He could toss spears in various ways (projectile, orbital strike, orbital flurry), use barrage strikes, block while moving foward, block during shield rush attacks, do shield bashes with timed charged releases for bonus damage, air shield charge for instant shatter of statues (petrified enemies), etc. Lots of interesting considerations with that weapon.
To make it stand out more, you could attach the ability to reflect projectiles (aside from walking through flametraps, freezing wind, etc.) using the shield's parry (rather than giving us a relic to do it with all weapons, but that's their call). Not sure how you could balance attacking while blocking unless it is a weak attack. Normally Block+face button is a special move anyway. I don't recall an L1+X or R1+X move for that weapon (left open for a possession granting an over-powered 'Sparta kick' *that could have just been a move that breaks guard with light knockback).
>Bow
This sort of thing is better left to spells and items. Speaking of "Items" (GoWIII), that system was glorious though ugprades weren't all that meaningful. It isn't very 'Spartan' to use bows though. More an Athenian thing. Gift from Athena? Oh, you didn't want tools from deities.
>Shield
Could be part of the deal with AoS or a shield/sword combo. Both are very spartan.
>Fists
For a fist weapon I'd like the move Hyperion Charge from the Blades in GoS. A rushing grab on the ground and a dive bombing slam from the air. Either way leading to a toss on foes it works on and for certain minor grunts it would be a grab select case (multiple face button options). Lets you get real personal with the enemies. Fist weapons tend to be armor breakers curiously enough and giving them charged hits with held inputs suits me fine.
If they're looking to give us magic tied to weapons again, make this Bronze Claws/Guantlet from Stheno and have them be quick and deadly like when Ryu uses them, but with the option for charged strikes still (even if they opt to take away the armor breaking, stunning/knock-backing heavy hits in favor of barrage hits *more like Odette*). It would be perhaps too good if it could have petrify build up per strike even if small (interesting though)...and that's even at MAX level, but I wouldn't hold it against them if they tried that. Long story short, this is an excuse to pull out Stheno's Head and using Stare, Flash and Rage against to great effect.
That leaves the "Blades". I'd prefer the normals be the exact same as in GoW1, the specials as in GoWIII (CG and all) and a 'rage' mixing elements of GoW1 and GoWIII *so they have a unique moveset, special moves, etc.*. Because there was no L1+X move for the GoWIII verision, that leaves it free to see the return of Lance of the Furies just as it was in GoW1. Glorious.
I don't really need too many 'new weapon'. Blades 'perfected' and AoS 'expanded' with another 'fists' (honed) suits me fine while having an all new sort of short sword approach from a demi-god known to sport oversized things like the BoO, BH, SoD, Artemis, etc.
Re: GOW: Ascension Weapon Ideas
Apr 20, 2012
If this story is going the way of his service with Ares, then I see him getting more devine aid to Ares's allies or having found/stolen weapons from Temples, Monsters, Gods, and/or their "champions...pretty much a basic God of War game.
Since this is another prequel. I rather not see too many weapons.
Re: GOW: Ascension Weapon Ideas
Apr 20, 2012
Goldhawk1 wrote:
I say it's hard to choose what weapons without knowing whether it's a prequel or a sequel.
True, how naive of me.
This thread should get more buzz when more information is disclosed...
dbzgengsta
Uncharted Territory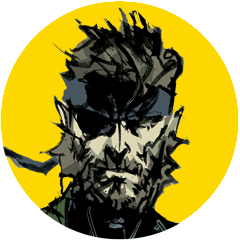 Registered: 06/21/2009
Offline
1696 posts
Re: GOW: Ascension Weapon Ideas
Apr 23, 2012
I'd love to see some kind of sword, perhaps not as big and heavy like in GOW1. Melee could work too, the cestus worked pretty well i dont see why they couldnt come up with something like this again but once again just not as big and heavy.
Oh and for aesthtics sakes please have weapons change appearance slightly after each upgrade! I was rather dissapointed they didn't include this in GOW3.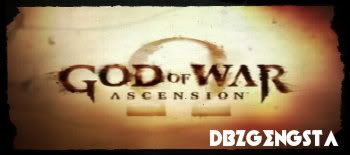 Re: GOW: Ascension Weapon Ideas
Apr 30, 2012
If the MP is an indication, we might just be graced with a Trident (finally) *as a weapon*. It might alos serve as a means for an AoE spell (PR variant) with the relic antics of swimming. That would neatly resolve various issues, but why would Poseion gift us this while not yet a servant of the gods on an extremely important mission? Anything to do with kicking down the walls of Troy or punishing the Greeks on their way home? Hard to say. Perhaps we kill one of his champs and take it.