Reply
Topic Options
Mark Topic as New

Mark Topic as Read

Float this Topic for Current User

Bookmark

Subscribe
Highlighted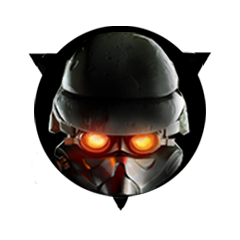 Offline
Re: GOD OF WAR BABY!!!!! WOOO!!!
I don't think I ever had the privelage of playing it when it was a 3rd person shooter.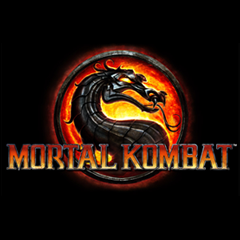 Offline
Re: GOD OF WAR BABY!!!!! WOOO!!!
[ Edited ]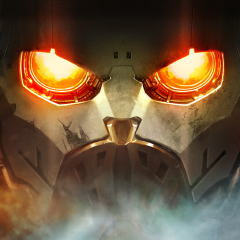 Offline
Re: GOD OF WAR BABY!!!!! WOOO!!!
what i mean grim is the it look like it can work better us a 3rd person shooter it could work allot better + we have somany **bleep** fps out oready why have another one if killzone go in t othe 3rd person shooter side it will only have to deal whit gears and gears for what i can see is going down the toilet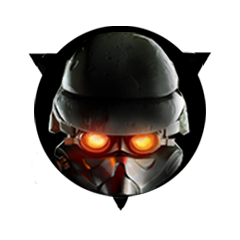 Offline
Re: GOD OF WAR BABY!!!!! WOOO!!!
They could deffinately make killzone a **bleep** good 3rd person shooter, especially if they add a decent cover system.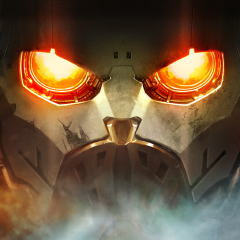 Offline
Re: GOD OF WAR BABY!!!!! WOOO!!!
xCougarx94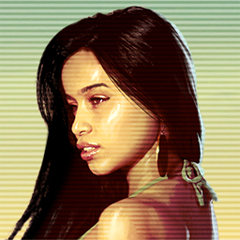 Offline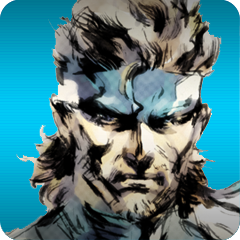 Offline
Re: GOD OF WAR BABY!!!!! WOOO!!!
---

Darren-Madden wrote:


I defintaley recommend playing the Single Player. It truely is one of the best games I have ever played. Its brilliant.

---
You've played the single player already? Where? Are you a game tester at Santa Monica or something, or are you just basing that statement off the 9 min demo?
"If all on Olympus will deny me my vengeance, then all on Olympus will die"- Kratos, GOW2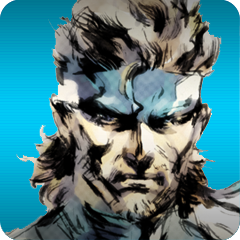 Offline
Re: GOD OF WAR BABY!!!!! WOOO!!!
---

GodModeGOD wrote:
Thanks for the heresy that is online? From the vets? Unlikely.

---
I'm a GOW vet, been playing since GOW1 back in 05 when I rented the game and ended up loving it, I bought GOW2 day 1 and same goes for GOW Chains of Olympus, GOW3 and GOW GoS. Same will apply here, the multiplayer is fine, stop generalizing your own opinion on the rest of the fans.
"If all on Olympus will deny me my vengeance, then all on Olympus will die"- Kratos, GOW2
Re: GOD OF WAR BABY!!!!! WOOO!!!
Philly: >didnt even come out
Your message implies it didn't ever do so (as if we were in the future). This rather than that it wasn't out "yet". Also, you forgot the apostrophe.
These things aside, if a man is found, pants down, squating and grunting over your plate, do you not tell him to stop taking a s***? Is his answer of "It isn't even out yet?" proper? Can you really not judge beforehand? Do keep up.
>thanking
Fair weather casuals who will be gone before two weeks in. Just as always. Nothing exciting or new about this. This your first rodeo, old boy?
>everyone is positive
>everyone has faith
That's the thing about absolutes. They're absolutely tricky business. It only takes one exception to discredit claims highlighted by them. Do mind this well. My existence already trumps this talk.
Do not overlook the others in your brief time here. I'm quite sure they would not appreciate being considered part of an empty set, dear boy.
>youre
You forgot the apostrophe again.
>only one
Not quite.
>we see
>we
Come now. You should know better.
>didn't even play
Sure I did. I did extensive testing for the demo. Even without it, I've studied the footage. Even without that, I can rely on knowing this to be the 'B-Team' (to be generous) that is more focused on MP than SP (drop in quality and quantity is unavoidable). A bastardization is what one should expect of the new title. That's being realistic. Mind this well.
>evolve
This is a failed mutation. Such things die off. That's also part of evolution. Note it well.
NOTE: You seem cross. Explain this.
Dairy: >throlling
What? Also, you forgot the comma.
>but
And again.
>keyboard warrior
You some manner of youth? This sort of phrase is in bad taste. You would do well to learn this now. You're not at some social networking site.
>attempt
I never try anything. I just do it. Want to "try" me, sailor?
>just a game
Mind your surroundings, boy.
>gamer
That's precisely why I'm concerned. Moreover, I'm a consumer of this product. There is good cause for seriousness as such.
>just enjoy
Sounds mindless. Introspect on that, won't you?
>double post
*glove slap*
The edit feature is not the enemy.
Fandango: >R3
>dead community
Probably because the MP killed the SP (along with the Franchise). Cancer ate it alive. I saw the signs by R2 and abandoned the series for dead.
>party chat
What a social butterfly. Why aren't you with the PC casuals playing on STEAM, using Vent, etc.?
Gally: I should hope you didn't sell your 360. You should be using it for the 360 version of Bayonetta. It would be foolishness to call yourself a fan of this genre and not partake of the best title on the system it was made for (PS3 got the port).
Hippie: >instantly hooked
So then, what run history do you have to show for your long time with the series?
Cap: >DSP
What about him?
Jak: >will be decent
As was CoO (the worst entry *not counting Betrayal*). GoS ranks above it. GoWIII had too many issues to rise above the first two. GoWII boasted superior gameplay to GoW1 overall. One's preference between those two usually depends on love of story. For GoWIII, graphics **bleep**. GoW:A will likely rank between GoS and GoWIII.
Angelo: >double post
Dear boy, the edit feature hasn't the same limits as with other sites. You should make use of it.
>GOW vet
>Gears
You blew it. As for being a vet, I will be the judge of that. It is what I do. So then, you speak of each entry. Let us get on with run history discussion for starters.
Which among the challenges have you cleared? What highest setting (Easy, Normal, Hard or Very Hard *don't waste words with the dub names that shift meaninglessly*) have you cleared for each? From there, we can get on with your lessons and evaluation.
>been playing since 05
And I imagine you remain a casual know-nothing.
>stop
http://www.youtube.com/watch?v=VsqgTPFo-ps&t=6m48s
>my opinion
As a vet among vets, I certainly know better than the lot of fair weather fans and casuals found passing through a given board focused on GoW. It is to be expected, really.
NOTE: You use "GoS", don't apply the initialism for 'CoO' and incorrectly apply an uppercase to "Of" in "GoW". What inconsistent nonsense is this?