Reply
Topic Options
Mark Topic as New

Mark Topic as Read

Float this Topic for Current User

Bookmark

Subscribe
Highlighted
---

DaBeast151 wrote:


Will be playing all last of these few hours. The 2 months till the release date will feel like forever.

If I could only have one wish granted by the dev's it would be to introduce 1v1. FeelMyVVrath and I have been sitting in the FoTG lobby for ages waiting for a third player when I know we probably just rather a crack at each other.

---
That was a very long wait, but was probably worth it! You're pretty **bleep** good. We had some very competitive matches, the most awesome being when we had 4 people towards the beginning (everyone was pretty even). It was a shame I had to get off, I hope I didn't screw you up for long in the lobby =/ and I hope to beat you one day lol
stripesmarine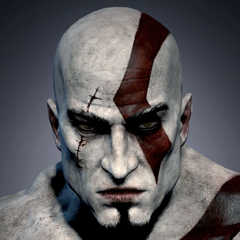 Offline
@Carrioner "At least you can train at the arena with the NPC"
.Lol Good 1 Champ !
You Might Be Able To Enhance Your Skills With The Non-Playable Character !
Stay Training My Friend : )
_____________________________
Long, Live, The Shade Legion Σκιά !

TLoU GotY 2013 .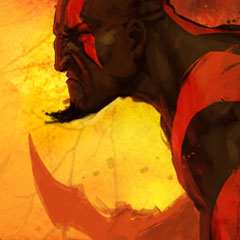 Offline
Re: GO GO GO GO GO
[ Edited ]
Re: GO GO GO GO GO
[ Edited ]
@DaBeast151

Haha yeah I did get you with the parry a few times but you also broke through a few times with your sneaky square + square + triangle move


You were spot on with your grappling. I always manage to get myself into trouble when I start sprinting lol. Also looking forward to our future encounters in the battlefield!
I enjoyed and thank you for my time in the beta. Being able to test a game prior to release is a wonderful privelidge!
I have my copy pre-ordered and am looking forward to release with much anticipation! Hope to see you all in game.
DJMadCow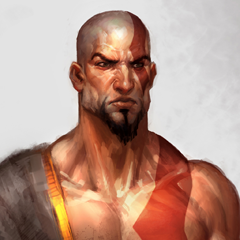 Offline
Thank you Tank, Dev Team and everyone else at SSM for this amazing experience in the MP Beta! Looking forward to the actual game release.
To my fellow warriors, good battling you all... stay hungry and see you in the arena in March.
Looks like this is the end... for now...
"No... no... can't I play the Beta just a little longer?"
Try "Die for Olympus" in GoWA MP. Click sig to see how