Reply
Topic Options
Mark Topic as New

Mark Topic as Read

Float this Topic for Current User

Bookmark

Subscribe
Highlighted
3 replies 212 views Edited May 10, 2013
So I posted this under the Poor Sportsmanship thread but it really was an hilarious event and made me feel pretty good because I'm not the greatest player of this game so I figured I'd post its own thread just so more people may see it and get a laugh or maybe even relate.
"It's actually pretty funny too how mad some people get when someone can sprint around the map and evade efficiently, 4v4 TFoG there was a 3 person party on the other team, i guess when my team heard them all conversing they disconnected leaving it 4v1, a guy on their team disconnected leaving it 3v1 (the party of 3 versus me) I decided to have a little bit of fun and just sprint around the map (Desert of Lost Souls) just trying to earn some favor, set traps, and avoid them at all costs unless it was a 1v1 All the while letting my Relic of Determination build up. All 3 were running together trying to catch me, After 3 minutes I turn around grapple for i-frame pop Eye of the Wolf and Ares Fury stomp all 1 dead and the other 2 half health, they wound up catching me at the end of Ares Fury took me to half health i get my white flash invincible moment, evade, sprint my **bleep** of to a health fountain, they both pursue i turn around and wreck both of them, then continue to run around for the rest of the match while they cant catch me. I probably could have taken them on again especially with about 5 Stacks of Determination built up but i thought it funnier to just smash them once and watch them chase me. Needless to say it was, back in lobby they started raging, "coward runner" etc. etc. even to the point of racial slurs (I am white lol they were black) which was pretty funny since usually it's vice versa, but I was called little **bleep** white boy, cracker, trailer park trash, etc. etc. really made me die laughing in there face how badly i was able to enrage them over a video game."
Sparrow-Hawk
Uncharted Territory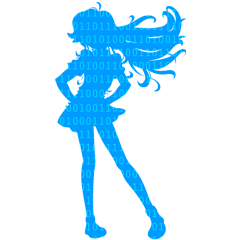 Registered: 04/08/2013
Offline
1844 posts
May 10, 2013
Exactly that's what I'm saying, like dude I could of quit and just found a new game, but i'd rather have a little fun, gain what favor I could and do 1v1 if the situation presented itself. And they don't realize that by me staying that saves them the time of finding a new game and it's easy favor. But instead they wanted to try to tripple team me and chase me the entire time and when I whooped them all at once then didn't let them catch me again they wanted to rage so bad to the point of being racisist. Like fùck if the tables were turned I'd be giving the single guy that stayed and had some fun and manage to take my team out props for being a good sport and making the best of the game.