Reply
Topic Options
Mark Topic as New

Mark Topic as Read

Float this Topic for Current User

Bookmark

Subscribe
Highlighted
Feedback letter to Developers Part 2
[ Edited ]
10 replies 640 views Edited Jan 20, 2013
This is a follow up feedback letter since my last input a few days ago which can be read here...
http://community.us.playstation.com/t5/God-of-War-Ascension-Multiplayer/Feedback-letter-to-Developer...
After more time spent with the game, I've come up with a few more things that I thought might be worth sharing. I'm a level 30 with Zeus so I can assure you I have put in the time to justify writing a long post. I apologize in advance if any of this is repeating what has already been said in other posts. Anywho...
1. I noticed in a vidoc (maybe desert of lost souls part 2?) that regarding traps, players were once able to press and "hold" traps as opposed to "setting" them or "activating" them. By this I mean the camera would pull out, giving a much broader view of nearby enemies, while the player held back the lever for however long he/she desired, waiting to release just before an enemy ran over the trapping area. This seemed far more effective than what is currently in place regarding the setting/activating of traps. My initial thought after seeing this in the vidoc was "why would they remove this feature?" I have many other friends playing in the beta who felt the same regarding the traps. Some of them are just completely awful with the combat and were hoping to find another way to contribute. After playing the beta, many of them have lost interest for they feel the traps aren't effective enough as it stands now and they wouldn't have fun getting killed over and over without contributing in some way. One friend of mine put it best..."It's still too much like Call of Duty for those of us who aren't as effective with the combat. We don't stand a chance. People like me need it more like Battlefield. Another avenue to contribute." He was hoping traps would fill the gap.
2. Often times during the cinematic of the spear coming down, I am mid combat and before the cinematic is over I am dead. This has become incredibly frustrating to the point that when the countdown for gods intervening appears, I run from whoever I'm fighting just to make sure I don't die during the cutscene. I've also noticed if I begin capturing a point during this period, my character will continue to capture it even though it's supposed to be a "no-play" period. It seems unfair and during some cases can make the difference in a win/loss.
3. I use the relic/item that grants magic for winning the chest minigame. This, combined with "zeus lightning cone shot from hands" magic ability has led me to getting 8+ kills a game. I'm not complaining about it, I'm just bringing it to your attention that with this combo, I have been able to spam magic and kill lots of dudes to the point that I wonder while playing if this type of spamming is what the devs intended.
4. Any time someone drops out of the game or the teams are unbalanced (3 vs 4), it's usually a blow out. Now sometimes a solid team can pull off a win with the odds against them, but more often than not it's not even fun because of the handicap. Just having a computer AI that sucks thrown in there to fill the gap would benefit simply because it's another body out there distracting the enemy.
5. Sometimes when trying to "set" a trap, I continuoulsy push the R1 button to interact with the lever, and once the animaiton begins, I then hold the R1 button, yet it only "activates" the trap as opposed to "setting" the trap. What I mean by this is why can't I choose to "set" the trap instead of "activating" it by holding down R1 after I've already tapped it? The animation seems long enough that one would be able to do this. What often happens is I accidentaly "activate" the trap, have to wait for it to do it's thing, wait for the lever to reset, then make sure I hold the R1 button from the get go to "set" it.
6. When fighting on the lower level of Desert of lost souls, I sometimes will wear a dude down to maybe 10 percent health only to have him run away and jump onto the wall, climbing up to safety. If he outruns me, he outruns me and that's fine, but when he's clearly in my range and my chain simply wont pull him down, that feels cheap to me. I can't tell if my chain simply isn't registering with the enemy or if it's just not possible to pull someone off the wall once they've started climbing above your sword swing's height. Either way, it's frustrating.
7. I wish there was some sort of time limit on the spear of olympus. Sometimes I encounter an enemy team who immediately grabs the spear and just holds on to it for the rest of the match, punishing anyone who comes near with 2 or 3 spear throws that lead to death. It's nearly impossible to kill the guy with the spear because he's so powerful and once he has it, it rules out the possibility of us getting it to make up that 1000 points to catch up. I just wish that it had maybe a 45 second time limit before it disappeared much like the hammers and boots of hermes. That way players couldn't spam its ridiculous power.
8. Why no points for assists? Many times I beat the crap out of a guy after a long fought battle only to have a teammate kill him with one quick easy swipe. The system in battlefield 3 worked great cause you got damage points even if someone else killed the guy. You do 85% damage, you get 85 points. Some other guy does 25% damage but gets the kill? He gets 50 points (25 for damage and 25 bonus for kill.)
This is all just nitpicking like my first letter. I just wanted to throw some feedback to you guys since that's the whole point of the beta. I hope that this stuff was helpful in some way.
gamertag: hey_panda_bear
stripesmarine
Treasure Hunter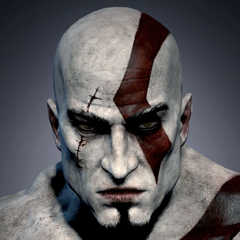 Registered: 01/08/2013
Offline
5591 posts
Re: Feedback letter to Developers Part 2
[ Edited ]
Jan 20, 2013
@hey_there_panda 1st Off, You Still Haven't Added Me ! Are You Going To ? If Not, Then Let Me Know In Front Of Every1 .Lol
I Feel Strongly About #8 As Well, In UC3's MP You Get $ Value For Assisting A Kill (Or Inflicting The Majority Of Damage To The Enemy Without Actually Finishing Him Off.)
I Think I Might Have A Solution To This; Why Not Have At 1, 3, & 5 Assist Kills A Sort Of Power-Up To Make The Player Feel He Is At Least Being Awarded When His Kill/s Are Technically 'Stolen' By His Teammates ?
At 1 Assist Kill: The Warrior Is Awarded 25% Increase Of Either Physical Defense Or Elemental Defense Depending On His Allegiance .
At 3 Assist Kills: The Warrior Is Awarded 50% Health
At 5 Assist Kills: The Warrior Is Awarded 50% Magic
At 7 Assist Kills: The Warrior Is Awarded 50% Health + 50% Increase In Either Physical Attack Or Elemental Attack Depending On His Allegiance .
_____________________________
Long, Live, The Shade Legion Σκιά !

TLoU GotY 2013 .

Re: Feedback letter to Developers Part 2
Jan 20, 2013
@stripes
Friend request accepted. Regarding the assist points, anything would be better than nothing at this point. There are just too many situations in this game that lack rewarding. Sometimes I'll hang around a capture point that my team has posession of, when 2 or 3 enemies are trying to capture it. I might not kill any of the enemies, but I'll keep them busy for at least a minute or two while continuously knocking them off the capture point even after they've taken down our capture 25% or so. How about small amounts of points for defending a capture point by keeping the enemy team at bay? I feel that players who do this are truly helping the team and yet recieve no reward for it.
Re: Feedback letter to Developers Part 2
Jan 20, 2013
Re: Feedback letter to Developers Part 2
Jan 20, 2013
I'd much rather "hold" a trap instead of the current "set" system. As far as an anti-capping deterrent setting generally works the opposite of it's design - people will leap over the trap as it slowly triggers and cap while the team that set the trsp cannot reach him. It's far too slow to be effective as is.
Hekseville Citizen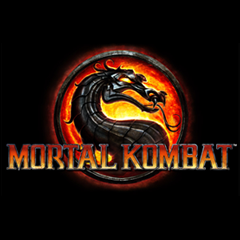 Registered: 12/19/2012
Offline
296 posts
Re: Feedback letter to Developers Part 2
[ Edited ]
Jan 20, 2013
What? Getting that pretty "x5 Assisted" message across your screen isn't enough!? I'm of course being sarcastic here...
Good points, panda...but regarding your Zeus comments...he MIGHT be OP but I am thinking he's just user friendly. R2...L1+Square/Triiangle with the hammmer...brutal spells. But I throw some Elemental Defense on my Ares warrior and can live through those things. Generally, if a guy's elemental power is high enough to hurt me bad, his defense is low enough that I can kill him with a combo and a followup (If I have my hammer equipped anyways). He MIGHT be balanced, just easier to use.
Yes, that spear is a pain in Team Favor of the Gods...Though I'd suggest making the wielder a bit more susceptible to interruption or make him slower to move/attack. That way, hanging onto the spear is a risk/reward situation as opposed to now, where it's a ppurely reward situation if wielded right. Grabbing a few easy kills then killing that cyclops is much too easy to pull of with that thing in hand.
Re: Feedback letter to Developers Part 2
Jan 20, 2013
I really like your idea regarding the spear having a risk/reward system. Slowing the player down or extending the recharge time before another spear throw would help the balance immensely. I would love it if you guys would check out my first feedback letter that I posted the link to in my initial post. I'd like to hear other people's suggestions regarding some issues I pointed out because, like this one you pointed out with the spear, is much better than my initial idea of a time limit on possessing it. Also, I had many questions about the function or interactivity with Polyphemus that maybe someone here coudl shed some light on. Please check it out. Thanks.
stripesmarine
Treasure Hunter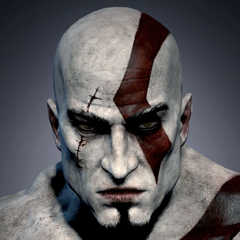 Registered: 01/08/2013
Offline
5591 posts
Re: Feedback letter to Developers Part 2
Apr 12, 2013
@hey_panda_bear
It Was Fun To Face DelSol-97, SirCrush, & Thanatos Today .Lol
hey_panda_bear
FieryCaptain
stripesmarine
vs.
DelSol-97
SirCrush
Thanatos_Mortis
Good Times .
_____________________________
Long, Live, The Shade Legion Σκιά !

TLoU GotY 2013 .