Reply
Topic Options
Mark Topic as New

Mark Topic as Read

Float this Topic for Current User

Bookmark

Subscribe
Highlighted
Re: Feature request: skip Brutal Death zoom-ins
@DaBest51
I believe another regular weapon will be the spear (courtesy of the pre-order bonus at Gamestop). So, it's almost certain that we will have at least a couple of more brutal kills.
Re: Feature request: skip Brutal Death zoom-ins
[ Edited ]
I agree with making the zoom-in an option. As cool as they look, I don't need to see them up close. I'd much rather see who's standing just out of view, waiting to attack. And yes, seeing as how they they give you an extra 25 points in FOTG, I would certainly say it's worth it from a strategic point of view. Not to mention you're invincible for the entirity of the animation. But I think that leads us to another problem...
I don't know about other players, but I encountered difficulty in determining when to strike someone after they performed a brutal kill. It seems a little unclear of when they become vulnerable again. As a Zeus class player, I rely very much on charged magic attacks and usually try to throw them in the air with a charged L1+TRIANGLE but more often than not it wouldn't register and he would in turn get the drop on me. Anyone else experience this?
I imagine the spear will provide more brutal kill animations but what about environmental brutal kills? Just like Mortal Kombat has environmental Fatalities, I'm surprised SSA hasn't put in place a few here. Maybe if a downed enemy is near Polyphemus you could perform a brutal kill that somehow interacts with him? Or anytime you're near an edge you could find some sick nasty way to throw off a downed enemy besides the basic way of doing it now. I don't know, just throwing out ideas.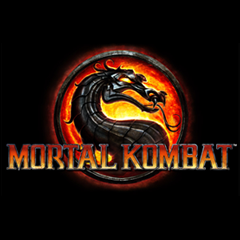 Offline
Re: Feature request: skip Brutal Death zoom-ins
[ Edited ]
I think Brutal kills for balance sake needs to have a downside, that downside currently is not being shown your surroundings. It should stay as is. The upside is currently it makes you invulnerable to damage and pulls you out of a potential losing surrounding ie, when out numbered...
Re: Feature request: skip Brutal Death zoom-ins
I think the brutal kill system as it is, is just fine there is no need to waste time on this at all while there are so many issues still remaining with the game.