Reply
Topic Options
Mark Topic as New

Mark Topic as Read

Float this Topic for Current User

Bookmark

Subscribe
Highlighted
Elite Level Upgrades - Poseidon
[ Edited ]
30 replies 9071 views Edited Apr 18, 2013
Elite Levels are coming soon in our Elite Update, but that's not all! In addition to the ability to ascend to Level 40, the Gods have deemed it fitting to bestow upon you new Items, Magics, and Relics for your Champion.

As the Elite Update approaches, we're coming to the end of our Godly Allegiance articles. Today we're focusing on those who have pledged themselves to the God of the Sea, Poseidon.

Elite Updates - Hades
Elite Updates - Ares
Elite Updates - Zeus



Poseidon Warriors are empirical enforcers and sentinels. They're able to withstand a myriad of attacks with little concern for life-loss due to their deep reservoirs of health and high resistance to physical attacks. They roam the battlefield in search of allies to cast supporting magic on or debilitate enemies they fight with the same attack. The Warriors of Poseidon may choose to bolster their allies in two different ways - they may exchange some resiliency for a significant boost in Elemental Power, which strengthens their healing and support magic, or they can obtain the highest possible Health and Physical Resistance among the allegiances, requiring the enemies' concerted efforts to defeat.


The God of the Sea extends control over the frozen waters in his empire, allowing his soldiers to use Magic that creates a freezing tidal wave and an immense cyclone. Poseidon Warriors are being empowered with a new tactical Item, devastating Magic, and two supportive Relics.
New Item – Breath of Amphitrite transforms the Poseidon Warrior into the icy breath of Poseidon's Wife, which Slows enemies, increases the speed of allies, and temporarily makes the Warrior invulnerable to all attacks. As the form is mastered, the Warrior will be able to retain it for longer periods of time.


New Magic – Obliteration is a massive explosion that erupts from the Warrior as he summons the depths of unknown frozen lands. Enemies that suffer this glacial attack will be unable to control their movement, turning them into easy prey. As Obliteration is strengthened, the arctic blast will expand and raise the Warrior's strengths.



New Relic – Relic of Excess fortifies nearby allies when the Warrior walks over a health or magic fountain, granting them a portion of the energy received.


Relic of Resilience shields the Warrior from death when his health is low by augmenting his Physical and Elemental Resistance, and allowing him to regenerate health until he is safely out of death's grasp.



With these venerable alms, benevolent Poseidon encourages his Warriors to fight at the frontlines and become the war machine that enemies cannot approach, but allies are rallied around. With this power, Poseidon bequeaths the means by which his Warriors may hasten their enemies' souls to Tartarus:



Equip Relic of Excess, Breathe of Amphitrite, Poseidon's Crest, and Sword of Poseidon when entering a Team Favor of the Gods (2v2) match to ensure victory. Use health and magic fountains near your teammate so both may benefit, then use the Sword's Glacial Condemnation attack to increase your Elemental Power before unleashing your magic attack. If an enemy tries to run, quickly activate Breath of Amphitrite to hasten your allies speed and Slow down the enemy, or use it if your ally has not yet returned to the clash in order to escape an ambush.


Obliteration

,

Relic of Resilience

, Salvation of Atlantis and Blade of Poseidon make a deadly combination. Use the Blade against an enemy and quickly land 6-10 hits to spawn the magical orbs that allow you to regenerate magic. Lure enemies together by fighting in well-traveled areas with limited avenues of escape, never fearing death thanks to

Relic of Resilience

. When enough enemies have gathered, cut off their escape with Salvation of Atlantis and then use

Obliteration

. While enemies are immobilized, cut them down with physical attacks to spawn more orbs and regenerate more magic.


Combine

Obliteration

, Lance of Poseidon, and a max rank Relic of Sacrifice when entering Match of Champions to take advantage of all of Poseidon's freezing attacks. Collect magic and use Obliteration when enemies are distracted by each other, walking between them, then use Boreas' Ring to deal additional damage, and spray anyone within range with Atlantean Fealty. Within a few seconds, everyone life will have dropped below 25%, if not lower. Use brutal kills on the remaining foes to regenerate your magic.


Learn more about the God of The Sea and grab an epic wallpaper here.
Uncharted Territory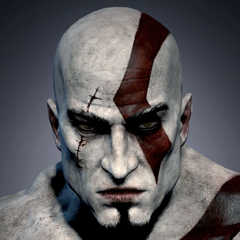 Registered: 03/18/2013
Offline
1944 posts
Uncharted Territory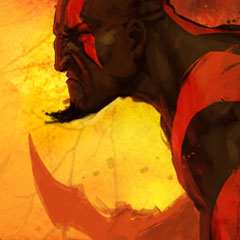 Registered: 01/16/2013
Offline
1497 posts
Re: Elite Level Upgrades - Poseidon
Apr 18, 2013
SovereignSky
Uncharted Territory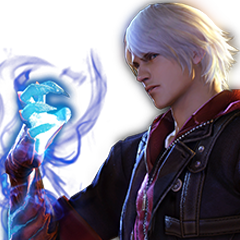 Registered: 12/15/2012
Offline
1499 posts
Re: Elite Level Upgrades - Poseidon
Apr 18, 2013
Just say the patch is tomorrow already........3 gods straight after another, double XP weekend, timing too perfect!
Signature Quote:
I love Leia, especially the way she extends my staff
Rafa_psc
I Only Post Everything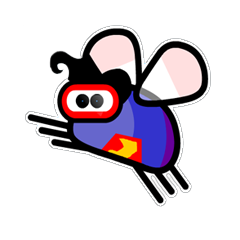 Registered: 01/16/2013
Offline
973 posts
Re: Elite Level Upgrades - Poseidon
[ Edited ]
Apr 18, 2013
HAAAAHH I KNEW IT! I don't remember if I said poseidon reveal would be today, but I bet patch will come tomorrow or saturday
EDIT: yes! I said it! http://community.us.playstation.com/t5/God-of-War-Ascension-Multiplayer/Elite-Level-Upgrades-Zeus/m-... page 2 ^^