Reply
Topic Options
Mark Topic as New

Mark Topic as Read

Float this Topic for Current User

Bookmark

Subscribe
Highlighted
Elite Level Upgrades - Hades
[ Edited ]
102 replies 2952 views Edited Apr 11, 2013
Elite Levels are coming soon in Patch 1.04, but that's not all! In addition to the ability to ascend to Level 40, the Gods have deemed it fitting to bestow upon you new Items, Magics, and Relics for your Champion.

Over the next few days, we'll be highlighting each Godly Alliance and the new items associated with them. Today we're focusing on those who have pledged themselves to the Lord of the Underworld, Hades.

Hades Warriors are masters of deception and versatility. Two different Hades Warriors can have radically different stats, as one can focus on obtaining high Elemental and Physical power boosts, while the other can have the highest Elemental Resistance and Cooldown Reduction amongst any of the allegiances.


Coupled with these stats, a Hades specter has a variety of ways to escape into the shadows with his Items or use his Magic to summon the souls of the Underworld and have them directly attack an enemy or strengthen himself. For those who have sent Hades many new souls, and served his legion loyally, the Lord of the Underworld is now granting access to a powerful new Magic, offensive Item, and two new Relics.




New Item - Death's Wail is a powerful Warrior's shout that no mortal near you can hear without dropping to their knees and having a curse put on them. As the wail is strengthened, so too is the Warrior, gaining additional boosts in power every time it is used.

New Magic – Desecration allows the Warrior to summon the massive arms and clawed hands of the most tortured souls straight from the darkest depths of Tartarus. The large arms can swipe and attack enemies all around you multiple times and will easily cut off any path of escape. As the power of the magic is increased, the warrior will be rewarded further for each successful attack.


New Relics – Relic of Haste grants the Hades Warrior a boost to movement speed anytime magic is used. Relic of Carnage is a unique relic that allows you to heal nearby allies whenever a kill or assist is earned. With this relic, the Warrior gains additional versatility on the field of battle and proves that Poseidon is not the only one that can support his ally's health.


With these new gifts, Hades expects his warriors to dominate the battlefield. However, the God of the Underworld will not send his legions into battle without blessing them with some knowledge on how to take advantage of his new gifts:


Equip

Death's Wail

and any weapon that applies a curse, such as the

Spear of Hades

, so when you activate the Item, you can quickly apply a second curse to an affected enemy. The curses will stack and cause the enemy to take a higher amount of damage. Now you can quickly finish off the enemy and he will not stand a chance at running from you.


Combining

Relic of Haste

with

Hades Torrent

is incredibly useful as players tend to run from the large cloud or try to take advantage of you sprinting after them. Now you can force them to stay near you for a longer period of time, increasing the amount of health you take.
Desecration

is incredibly powerful on its own and covers a large area. Because of this, a great build depends on the match you are about to enter. If you enter a team based game, it will be paired excellently with

Relic of

Carnage

,

Death's Wail

, or any weapon that can hit enemies in a large radius, such as

War Hammer of Hades

. Make sure to always stay near an ally and team up against every enemy. Or jump into any fight your allies are in and just land a single attack, in order to activate the relic. When you and an ally are outnumbered, active

Death's Wail

and

Desecration

while your ally unleashes his own attacks to quickly kill or disperse the opposition.


Learn more about the Lord of the Underworld and grab an epic wallpaper here.


Uncharted Territory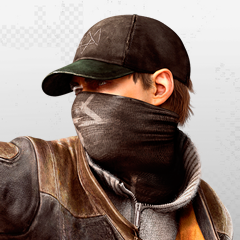 Registered: 03/15/2013
Offline
1511 posts
Hekseville Citizen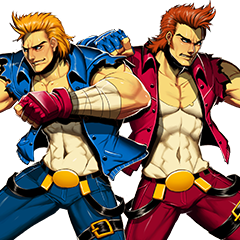 Registered: 03/21/2013
Offline
281 posts
Re: Elite Level Upgrades - Hades
Apr 11, 2013
So the magic will cost 100? Think I will pass if that is the case, still looks like a good magic
Item and relics don't seem very useful reading the description but maybe on the battle things will prove differently
Can't wait to try them anyway
---------------------------------------------------------------------------------------------------------
____________________________________________________________


Re: Elite Level Upgrades - Hades
Apr 11, 2013
Interessting!! You even gave tips for the possible new builds
--------------------------------------------------------------------------------------
You were always Zeus' Favorite!
My channel: http://youtube.com/user/czeuch