Reply
Topic Options
Mark Topic as New

Mark Topic as Read

Float this Topic for Current User

Bookmark

Subscribe
Highlighted
11 replies 702 views Edited Apr 27, 2013
So I'm now so far into my labors that I'm barely getting any bonuses at all and even in a very good game I'm only earning 1.5k max exp and it literally took me 20-25 matches just to get from 37.5 to 38 yesterday. Not a big deal I like having a carrot on a stick it makes me enjoy playing solo more (if i play with teammates I'll play all day with no rewards) but I was wondering what others would think about new Daily Labors to give an xp boost things that would change or just reset everyday. Double XP helps alot but its just a gimme (ill takey though) daily labors would give a goal for the day whether it be getting 100 kills in a day or winning 5 games. Just kickin dirt what to you guys think?
Side note
When i was thinking about this I thought it might help get player to play CtF more often if we got a boost for it. I'm 8 out of 25 victorys with a 70% win ratio in ctf (i dont do it much) but i need the victories for the manticore chest peice but yesterday i sat in the lobby for literally 20 minutes and couldnt get into a game due to not enough players.
Competition? Why yes, I would love some.
Re: Daily Labors
[ Edited ]
Apr 27, 2013
Daily labors would be a nice! But I could see there being a problem with people leveling too fast and possibly shooting down the value of the whole "Leveling experience" which keeps most players interested.
Also if you need someone to play CTF with hit me up, I got my chest but Ill help you with yours when Im on.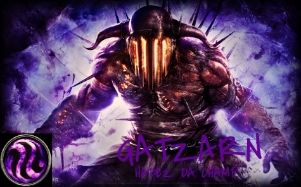 Rafa_psc
I Only Post Everything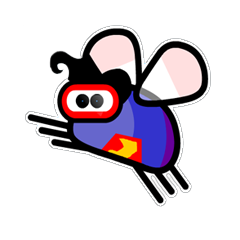 Registered: 01/16/2013
Offline
973 posts
Apr 28, 2013
No...just no. Daily missions turn the game in to a job. I'm like you, most of my labor gaining rewards are maxed. And lvling is a pain. But I got my Zeus player to max so, it's all good. Dailies ruin the fun and turn the experience in to a "have to do" mentality.
PsychoSavage
I Only Post Everything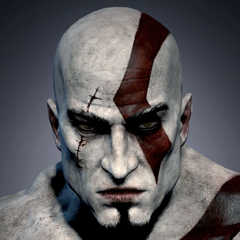 Registered: 01/14/2013
Offline
989 posts
Apr 28, 2013
I disagree MUSE. This isn't wow doing daily labors wouldn't earn u anything but xp. Now if it earned u shards for gear or weapons or new items or things like that you had to get then yeah it would be a chore but if its just xp ur not getting anything other then leveling faster. If you missed a day then big deal its just xp u can get it tomorrow but if its gear or something then its OMG EVERYONE WILL HAVE IT BEFORE ME AAAAAAHHHHHHH!!! Lol.
Competition? Why yes, I would love some.
Re: Daily Labors
[ Edited ]
Apr 28, 2013
Kudos to OP, id like to see this implemented.


EDIT: You dont have to do them -.-, just a + if you do.
--------------------------------
Reapers of War

Skype: Joskeluske
Apr 29, 2013
There would have to be an incentive to them. Xp wouldn't make it worth it unless after 10 days of completing the daily objective you were to get say... A 24 hr double xp boost? Most games, even phone apps, have a daily login reward. And maybe it should be just that, a login reward.