Reply
Topic Options
Mark Topic as New

Mark Topic as Read

Float this Topic for Current User

Bookmark

Subscribe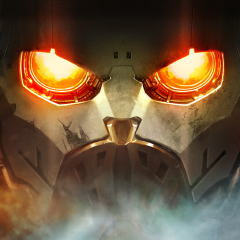 Offline
Ghost of Sparta was beast. Liked it better than Chains of Olympus. What if they would've made those games on PS3 instead, by the gods they would look like Ascension!
Highlighted
Stunner: >replaced with Deimos
Sounds like a bad idea.
>least favorite
Ties with CoO for me. GoWIII is close in that same running.
>or dislike
Dislike.
>Soul Reaver
The overall story of the series, dialogue, characters, etc. are pretty good. The gameplay was alright as well.
Lord: >the boss fight
A joke in terms of challenge, but it had potential.
>ground and pound
HC for 'mounts' was great. I was disappointed to see that GoW
P lacked it. I was hoping Tether inputs during a charge or one of the grab select cases would allow you to 'mount'. Left to MP. What a waste.
>take her from Krillin
How? He would be far stronger than you. She would be stronger than you both. Clearly she has a fetish for ugly little men. Do you think you qualify?
Davie Boy: >censor bypass
Do be more careful about this.
>Android 18
All other choices are the wrong one.
>boss
He's small time. You put too much stock into the parodies.
Gally: >he
Got beaten like a little girl, was allowed free hits by Kratos, got turned into a damsel, was killed off by an attack Kratos was able to fight right through, etc. He was small time.
>god of war
In name only. He received his powers through Athena after burying his brother.
Disturbed: >liked better than the worst entry
Not saying much.
>made on the PS3 instead
Maybe then they wouldn't suffer from horrible pacing (empty spaces and other noise to disguise hardware limitations), but then the DLC/online crap would be in full swing.
>graphics focus
How like you.