Reply
Topic Options
Mark Topic as New

Mark Topic as Read

Float this Topic for Current User

Bookmark

Subscribe
Highlighted
23 replies 293 views Edited Dec 22, 2012
So, I was posting in another thread and got this crazy idea. I will admit, it's not my own idea but indeed one I got from MAG and gotham city impostors.
So, wouldn't it be cool if we had a leaderboard that showed life time and weekly stats of each of the gods? Such as wins, losses, kills, deaths, etc. The God with the most of each category would be considered the "best" much like in gotham city impostors the more you won in a clan, the more territory your clan would own and it would make you feel like you were actually working towards something.
Now, as for the competition portion this is where the "weekly" stats come in. It would wipe out every week or so much like the PSASBR "seasons" for online. At the end of each week, whatever god has the first place spot (such as highest kills, lowest deaths, highest wins, etc) would win some sort of prize. Such as longer world weapon timer, more exp per match, a bit faster cool down, special weapons/amor/other items, little bit faster capturing points, open chests faster, etc.
Now I know you can just switch gods, and everyone would be switching to the winning god just to get in on the prize. Well, this could be combated by adding in an "alliance switch punishment" which would hinder your character a little bit or even have your stats not count towards the competition for a few days. The ONLY way you would be able to claim the prize, is if you used that god the most during that week (of course you'll have to chance the punishment too) and then continue to use that god. If you switch, you lose the buff for that week.
I think that would really give people a sense of patriotism for their god that they picked and really get people to rally up together and be competitive.
What do you think? What would you change?
Uncharted Territory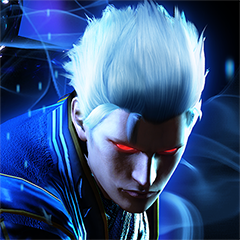 Registered: 11/29/2012
Offline
1333 posts
Re: Competition of the Gods.
Dec 22, 2012
I actually really love this idea! I was just expecting the everyday leaderboards that you see in all other shooters, but this would make the MP even more unique.
Re: Competition of the Gods.
Dec 22, 2012
Right, because the current setup doesn't actually feel like we're aligned to anything...it feels more like a class system you'd find in an MMO. Something like this would probably make it feel like you're actually working towards a goal for your god...to please the god that you favor the most.
Re: Competition of the Gods.
Dec 23, 2012
It's a cool idea but it would be tricky to work out. Hypothetically If most people are running Zeus classes then he's going to win which would give a person who likes a different play style an unfair disadvantage just because they liked to play as someone else.
Re: Competition of the Gods.
Dec 23, 2012
Yeah, but I mean those wouldn't be that big of a boost. The item/armor/weapon might be too much though, unless it wasn't that special.. just for show or something
Re: Competition of the Gods.
Dec 23, 2012
Double xp is always a good bonus. Of course for the hardcore crowd that will be useless in a few months after launch. How would you feel about your god smiting the enemy for brutal kills? If zeus wins when you trigger the brutal kill, your character kneels and lightning strikes down and explodes your enemy? Each god would have a different one but that would be a cool little bonus, I feel
Re: Competition of the Gods.
Dec 23, 2012
Yeah that'd be cool, I mean there's tons and tons of ways to implement a bonus.
Hell, even the extra exp would help lower levels catch up and compete in the contests.