Reply
Topic Options
Mark Topic as New

Mark Topic as Read

Float this Topic for Current User

Bookmark

Subscribe
Highlighted
I do it all the the time with my posiedon dude all classes have there high points lol so quit hating
besides it takes mana to completley stun lock with posiedon to include abble to do 2 crests in a row
its quite easy .. with sword i jump triangle square square R1 use magic crest square square R1 then magic crest agian and you cant do **bleep** lol unless i have no mana or get intureupted or the other person uses an item soooo......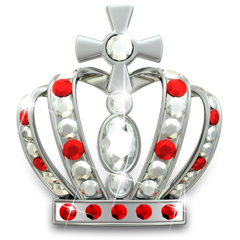 Offline
jokeRswild2788 Offline
All that aside, I got stunned in invicibility the other day. Saw a lot of weird things, actually. The normal stuff - unblockable attacks being blocked and then the abnormal like stunning me while I am invincible, which left me unable to attack until the invicibility wore off.
It should be noted I was matched up with people using dialup internet from 1995. At least, it appeared that way.
----------------------
She's going to have to fall on her sword. Which means that we have to stick one in the ground, trip her onto it and get someone to jump up and down on her back for ten minutes. --

Malcolm Tucker. Modern day saint.
Well. the Devs need to take a look on these things... Yesterday hapened with me many times: when using the Sirene item, somebody wound me just after the animation´s beggining ... and the invencibility was canceled, despite the indication that the item was used!
I combo yoyo all the time. I just thought it was a simple manageable mechanic seeing as its so easy ro pull off and you have itms to break away from these things at your disposal.


this is me helping
SovereignSky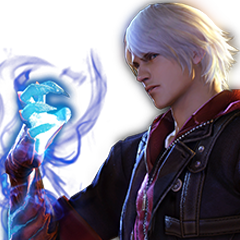 Offline
I have yet to do combo yoyo'ing, I barely do any attacks that launch people in the first place, when they hit a wall, I don't even grapple them, i continue with two [] attacks, I barely get any I-frames but they always do after barely 5 hits yet I get them after 15 hits or so.....I just don't see why certain attacks launch in the first place like Ares rank 9 sword's /\ special
Signature Quote:
I love Leia, especially the way she extends my staff
Things like Maul of Poseidon allow this because of the double cooldown ability of both the specials. Anything that will launch a player can result in a combo yo-yo whether you're launched horizontally or vertically. Horizontal is going to be the easiest way to yo-yo since you can literally do a snapback and tether the person you're attacking after the combo.
Magic has nothing to do with it, it can only become the startup or another way to launch the player or stun. When you are in a throw animation attacks have priority over anything you can do to prevent them. Thus, the vast amount of stun-locking due to your animation not completing. It's the very reason your items and magic get wasted because the animation cannot occur.
Poseidon and Hades are most notable for these attacks because of certain weapons and specials. Ares may be able to do a combo yo-yo with the Spear of Hades since it has a unique launching ability but it doesn't have quick recovery for specials like the Hades and Poseidon weapons and abilities.
Yo-Yo:ing or bouncing of whatever the hell you want to call it is probably the most stupid thing in this game. The multiplayer needs to take lessons from Demons & Dark Souls in its combat. Seriously, have a quick looks at the weapons (Swords and Spears atleast) in this game and tell me honestly, is the first thing that you would assume them to do be BOUNCE people!?!? I would expect them to slice and maim, but no, we get bounce... Parry+Square= enemy bouncing like a rubber ball!
The funniest thing ie've seen is in the Bog map up where the Perseus epic is, there is a small alcove where the shield can spawn, try bouncing enemies there and watch as they bounce from wall to wall if youre lucky! That is some realistic bouncing right there!
And the grappling hook... that thing makes things just worse, bounce an enemy some and grapple. Yeah i have played Tekken and Soul Calibur and the bouncing in those games is as retarded if not more so as it is here. How the hell does doing a jab to you opponents shin while he is mid air BOUNCE him? The gravity in these games is really weird...
Ok, one, it's a game.
And, two, after 5 installments of this, you'd think the multiplayer option would make that a staple.
If Kratos can do it unfinately to any enemy, why can't an mp char do it to you? Also, mention of the items again - it would make sense that those can be cancelled too.


this is me helping