Reply
Topic Options
Mark Topic as New

Mark Topic as Read

Float this Topic for Current User

Bookmark

Subscribe
Highlighted
7 replies 347 views Edited Jan 13, 2013
When I select the option to find a match, it seems to start searching for a game but it does nothing. As i have seen, the icon should become a compass or something like that, but in my case it dosn´t. I also can´t press the circle button to go back when it "searching", it`s like freezed but i can rotate my character. PLEASE HELP, I COULDNT PLAY SINCE I DOWNLOADED IT.
Re: CANT JOIN GAMES - HELP
Jan 13, 2013
Do you use the Quick Join or do you choose what game type to play?
Sometimes it takes awhile before getting a full room and starting a match. Sometimes it will load players, and it will look like a full lobby is ready to go only to have it reset and start the "searching for players" all over again.
How long have you let it search for?
Maybe you are canceling out before letting a match start. It could take minutes before a match will start.
Re: CANT JOIN GAMES - HELP
Jan 13, 2013
I tried both, selecting the game mode and also the quick search. Both do the same thing. After 3 or 5 minutes it appears a message saying that an error has occurred while trying to join the game (error 2.198.60.2.0). I don`t know what to do. I saw in some videos how the interfase change when you press to search for a game, in my case it dosnt change and stay always the same.
Re: CANT JOIN GAMES - HELP
Jan 13, 2013
Hmmm...I don't know.
If you were not able to get into a game at all yet, you might want to try deleting the file and re-downloading it. I know many people have been having problems getting into games, but if you wait long enough it almost always will find a match.
If you don't want to do that, you might just have to try again at a later time.
sorry I couldn't help!
Re: CANT JOIN GAMES - HELP
Jan 13, 2013
What region are you in? Just so we can be clear where this may be happening...
Thanks
Tank
Re: CANT JOIN GAMES - HELP
[ Edited ]
Jan 13, 2013
I have the US region. I won a beta key for the game, so i don´t know if i can re-download the game
I was able to play all through the tutorial, the problem is when i try to join a game
DJMadCow
Uncharted Territory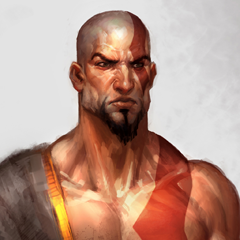 Registered: 12/12/2012
Offline
1355 posts
Re: CANT JOIN GAMES - HELP
[ Edited ]
Jan 14, 2013
---

Chriz0512 wrote:
im having the same issue and i finally got into a game but then

"an error ocurred while comunicating with playstationnetwork
15:50:0x8002a10f:0:0"

---
I've gotten this same msg too. I'm able to join FotG Hercules Forum (deathmatch) without problems, but I can't get into Team FotG or Capture the Flag. I've tried both quick match and selecting the modes individually, but neither one has worked when it comes to those 2 modes specifically. I'm US region btw.
Been playing the Beta since Dec and since then, I have only gotten into Team FotG once.
I've posted on other threads as well, but thought I would post here too since other are having problems as well.
Try "Die for Olympus" in GoWA MP. Click sig to see how