Reply
Topic Options
Mark Topic as New

Mark Topic as Read

Float this Topic for Current User

Bookmark

Subscribe
Highlighted
4 replies 1284 views Edited Jun 8, 2013
Jump slice-jump slice (that may even be tolerated a few times, but all the time whole day-whole team?!) and to top it. Jump slice with Cerberus blade skill while they jump. Yummy, that's delicious. I'm really not against combo, really. DMC Devil May Cry-Metal Gear Rising i play-played both and liked combo the max out of it. But this is God of War MULTIPLAYER. Coming up against people that none-stop combo you until you die, and you can't even do a frickin thing about it... I believe it would be soo easy to give a fix on this. What would it be?
Bounce state only on succesfull parry. This would mean if i fall for a parry of my enemy, be it let him/her combo on me as i enter in bounce state. But by jumping up all the time, and slicing for combo is a Cheap and easy way. Which i think combo shouldn't be given in an easy way. And when i see those Cerberus jump slicers, 99% of the matches end up "Connection lost". Not angry at all, i'm happy the host left so i may find a normal match where people use skill and not broken game mechanics.
This way maybe people would use parry even more often, but hey it's rare to say nowadays even one parry in 10 minutes. That's just my opinion, but this way the game won't earn new players, don't you think?
NingaStyle_Tony
Uncharted Territory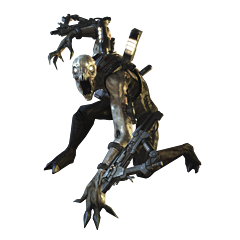 Registered: 04/14/2013
Offline
1206 posts
Jun 8, 2013
Idk, these mechanics make you smarter, and stay on your toes instead of doing stupid things like hitting square over and over, as well as forcing you to learn every single mechanic, like delayed attacks and charging your weapon. If you can't learn these then we can't do much about it.
________________________
"Iron sharpens iron." - Barbarian King
"Merp." - Gypsy816
"the most sense Iv'e heard on these forums
" -nico-chirry_no1
Jun 8, 2013
@IshidaN7 Well I´m using parrying,but the only problem is it´s not always working and when you fail it the bouncing starts,which is really annoying and also that for some reason your´re enemy is "always" able to parry your attacks even your special ones.
And I even don´t know that you can even parry the chain grapple with R1 or the spartan kick with circle,and last but not least another problem about the parrying is that when you have to do it with many enemies you can´t do it only,when it´s 1 vs. 1
aceraven091
Hekseville Citizen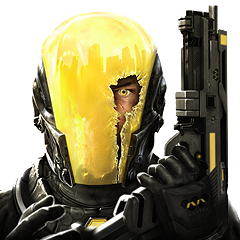 Registered: 04/20/2013
Offline
309 posts
Jun 8, 2013
see the problem is that you let it happen to begin with. ITS BLOCKABLE. MP pro tip#1. when flying through the air in GOW:A, ESPECIALLY WHEN JUMPING.the block button should be held at all times. do you know how hard it is to hit someone with a heavy unblockable( aside from cerberus blade) when someone is jumping through the air blocking?BOOM. your whole jump slice team is countered. if you don't have a weapon to compete with cerberus blade then you are SOL. lol. People using these kinds of combinations can be a pain, especially when your just leveling up all the other non OP weapons and armor. But if you know how to counter them. when I make that gear switch. they start raging.
MP pro tip#2- when fighting against inexperienced players and you are outnumbered and you need to get away, evade once! then just simply walk away, DO NOT SPRINT. the simple act of walking and countering your enemy as they are coming after you is much more of a pain in the **bleep** then them pressing r1 and your dead. Hope that helps a little.
Jun 9, 2013
Point on cerberus blade, can't block if the launch the skill on me on air, and swing it right away. Or other swords that lead to that position as well. It's to fast for air heavy attack. Sword has to much of the advantage compared to hammer and spear. When someone get's me with hammer or spear combo i'm like "Wow, good one" but seeing those ugly jump slicers. The whole match to them is just, jump slice jump slice jump slice jump slice. Don't tell me this should be normal. It's freaking everyone out.