Reply
Topic Options
Mark Topic as New

Mark Topic as Read

Float this Topic for Current User

Bookmark

Subscribe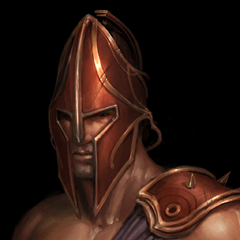 Offline
DJMadCow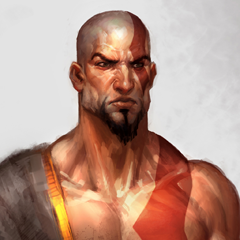 Offline
Re: Boss/map ideas for Trial of the Gods
[ Edited ]
That's fine; it could be a colosseum in Greece; just thought a stadium with spectators would be cool; doesn't really matter where it is.
GoW has used stuff in it's game that aren't strictly Greek too (ex. the manticore in SP is actually a PERSIAN mythical creature; the Mjolner hammer DLC in the MP is the weapon of the NORSE god of thunder Thor, etc). There's also a Persian stadium map and also a Troy map (Troy was in Turkey). Should it matter if something that's not technically Greek is introduced as long as it's done well? Or is it the timeframe of a Roman Colosseum that bothers you? That is understandable.
Try "Die for Olympus" in GoWA MP. Click sig to see how
Highlighted
DJMadCow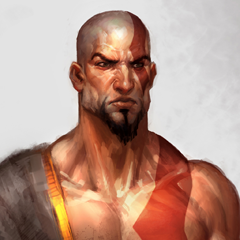 Offline
Re: Boss/map ideas for Trial of the Gods
[ Edited ]
Had another idea, similar to those who have suggested using existing maps for Trial of the Gods (see OP for those ideas):
How about using the Walls of Troy map as a multilevel map similar to the Desert of Lost souls (with similar gates separating each area from each other). For the final round, in the second to last area, you stumble across Hector and Achilles dueling each other. However, because of your interruption, they stop fighting each... turn to one and another... then approach you and your teammate intent on focusing on you two instead... boss duo fight! As an added bonus, if you (or your teammate) manages to land the death blow on Hector, there's a chance it could unlock a piece of the Hector armor set (either helm, upper body, or lower body).
After you beat them, this would unlock the last area which contains the ballista where you and your teammate have to aim and deal damage to both the Trojan Horse and the statue of Apollo. Once that's done, basically there's a prompt for you to press "left" on the directional pad and for the cutscene, it's basically you and your teammate shaking hands while the Trojan Horse, statue of Apollo, as well as Troy continue to burn in the background (if you're playing alone, you would be prompted to press "up" on the directional pad and do your taunt instead). Just thought it would be nice to include the handshake/taunt in the end since some players (especially new ones) don't know about these moves.
I've only played on the Troy map once so far (still having problems getting into 8 player matches), so not sure how feasible this idea could be... interesting concept though to me at least.
Try "Die for Olympus" in GoWA MP. Click sig to see how