Reply
Topic Options
Mark Topic as New

Mark Topic as Read

Float this Topic for Current User

Bookmark

Subscribe
Highlighted
Blade of Ares *sword* glitch?
5 replies 479 views Edited Dec 21, 2012
Ok I have just noticed something about the sword of Ares post patch 1.8 or 1.08 or whatever. I am not sure if this is new because of the patch or if this is just a well known glitch, but I thought I would go ahead and post about it.
I noticed that when I was first using the sword I was loving it because L1 + Square or just charging square for a block breaker would release a boomering *sort of* of fire. If it hit the opponent I believe it would catch them on fire and do damage over time or some sort of debuff. Anyway, I just got the sword to level 3 for the first time ever since getting into the beta *this is why i don't know if it existed pre 1.08* but ever since the sword hit level 3... it no longer sends a wave of fire out on L1+Square or by charging square for a block breaker. Unless the ability is supposed to be traded for something stronger that I am missing at level 3, then there is definitely a glitch causing the flame effect not to happen anymore. It isn't just a graphical bug either because when I hit somone with either of the above moves with the sword being level 3.. it no longer shows them catch fire and take damage over time like it was doing level 1 and level 2.
Another small thing that is annoying me is the Advanced tutorial with a sword says to do a charge attack combo by holding square then following up with 2 or 3 squares. This combo is very noticeably different from your regular sword Square, square, square combo... now with the hammer it says to charge the hammer by holding square.. then it says to do a square combo by holding square and hitting square again right after that. I can't seem to get this combo to work. I meen.. the tutorial passes me through and everything.. but after I charge my hammer, and then do the combo.. the effect seems to go out on my hammer and then reappear as the 2nd hit in the combo ALWAYS whiffs no matter what. It hits nothing. I am not sure if this is known either but it just came to me as I was typing the other problem and I figured I would throw it in here. Any responses are much appreciated!
Uncharted Territory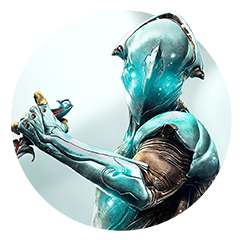 Registered: 12/13/2012
Offline
1346 posts
Re: Blade of Ares *sword* glitch?
Dec 21, 2012
I've used the blade of ares a LOT and I've never seen them take a DoT effect, not even at lower levels.
I've noticed the DoT effect on the hammer doesn't work properly sometimes too. If they're blocking they don't get effected (kind of silly since every other hold square attack breaks blocks) and sometimes they won't be blocking and it doesn't work.
Re: Blade of Ares *sword* glitch?
[ Edited ]
Dec 21, 2012
Anyone else notice the other combo with the swords. Its square, square, (wait a sec) square, square. it will do regular square, square than it hits the ground and finish with a slice.
or just do square (wait a sec) square, square. its unblockable and I dont think perrys effect it
its actually really good once you know how to use it.
Just practicing it now and seeing what works for it.
Re: Blade of Ares *sword* glitch?
[ Edited ]
Dec 21, 2012
yea I mean actually wait a sec. I think its more for when someone is about to perry you can break it. Try it out though, it actually looks like it could be used nicely + you can evade quickly with it.
Just tried it online, its to slow but I am going to see what works best with it.
Edit:
I would suggest not to use it online
left me open way to many times.