Reply
Topic Options
Mark Topic as New

Mark Topic as Read

Float this Topic for Current User

Bookmark

Subscribe
Highlighted
10 replies 560 views Edited Dec 19, 2012
As I type this I've just finished a game of Team Fortune of The Gods and I must say that no other game has made me come this close to smashing my controller hard enough to break it. The game ended with me going 0-7 K/D. It's as though every person I fight against breaks out of my combo mid way and proceeds to smash my face into the dirt. Then there is the Zeus players. I'm mid combo and they use some magic stuff and then turn around and suck me into some BS vortex thing. I'm in the middle of capturing a point? Not anymore, here's a giant flaming sword right across your brow. Trying to crack open that chest? Nope, here's some lighting bolts I baked fresh for your heart. Wanna stand toe to toe? Nah, I'll just toss you in the air and throw you around like a puppet. I really hope one of the devs or something reads this because at this rate I'm doubtful of buying the game for fear that the single player will lack due to the desire for a multiplayer aspect. My stats are that I'm level 12, minotaur hammer, Athena curiass, Morpheus helm, and Ares legs. Relic of Harmony, and I don't know the rest.
Dec 19, 2012
You are lvl 12. Calm down. You are still learning the mechanics. Unless cornered you can rolll out of the Zeus aoe. Sometimes, it's still being tuned. That is why THIS IS THE BETA TEST. csps for emphasis. That flaming sword breaking your cap? You can stop capping AND dodge that by rolling away. Again. It comes down to mechanics.
You are testing an unfinished product that you are not familiar with, and raging over it being unbalanced, unfinished and you not knowing mechanics. Think about that for a moment.
Rumba_Lumba
Hekseville Citizen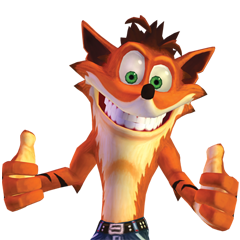 Registered: 10/03/2012
Offline
300 posts
Dec 19, 2012
stop whining. everyone starts at the bottom.
yes, you can break out of the combo by using your item.
why are you whining about magic? if you have a high elemental resist, it should be no problem. there's the dodge stick too. and you can simultaneously use your item to not get hit by the magic.
and why the hell would you be capturing a point or opening a chest when there's enemies nearby? do you expect them to ignore you and let you do your own thing?
you're doubtful of buying the game because a) you suck at MP and b) your level is too low therefore you wanna go the easy route and have access to everything when everyone else who's owning you right now also had to work hard to get their equips and level.
just shut up and play. come back here if you're at level 30 and then complain. complaining about people owning you when you're level 12? stop kidding me. we all started from the bottom.
Fender Bender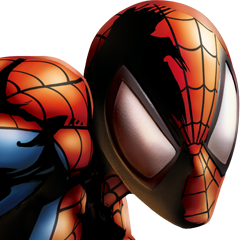 Registered: 05/17/2008
Offline
3322 posts
Fender Bender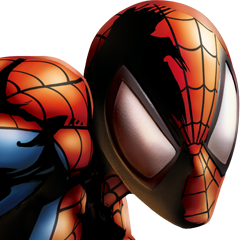 Registered: 05/17/2008
Offline
3322 posts
Re: Beyond **bleep**!
[ Edited ]
Dec 19, 2012
just read it over to realize that he's complaining about things working properly..

Rumba_Lumba pretty much covered it all..
Items are indeed supposed to be combo breakers,
those flaming swords or whatever the element may be are indeed supposed to knock you out of capturing whatever you are trying to cap. they have to charge it or require cooldown
and you go for a box you should immediately consider yourself vulnerable, obviously!
this post requires a big fat facepalm
Dec 19, 2012
Your frustration can be understandable. Your presentation of it is a little much. This is a beta relax. Providing feedback in a postive non-derogatory helpful manner is more likely to provide you with a response to your concerns instead of flaming over it. More flies with honey than vinegar kind of thing ya dig?
Dec 19, 2012
lol. good read. but my suggestion, trial and error with your armor see how they level up each stat. im not using all of one specific armor set, i mixed them up.
in regards to blocking, dodging, etc
first use L2 primary.
R analog will get you out of tough siuations
O using this can turn the battle.
just keep in mind L2 requires cooldown which you can see at the top left side of the screen.
but there has been times where im just getting owned, sometims 2 v1 and im down to my last before i get stunned and sometimes come out the victor, you really got to play the game smart and not try to force every fight.
that's the difference between winning and losing. once the mics start working it'll b a little easier to call for help and plan attacks, but until then....trial and error bud, keep playing!
SovereignSky
Uncharted Territory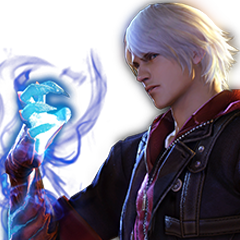 Registered: 12/15/2012
Offline
1499 posts
Dec 19, 2012
Also tip, use heavy attacks most of the time as some people are block/parry maniacs, I found that the hard way then they found out the hard way when I just did heavy attacks and stun to teach them a lesson (/\ then O is easily abused), also magic can turn the tide of battle quickly, my 590 EP Zeus can 3/4 someone with Cone and i tend to drive them to edge while doing that to ensure a ring-out, game really depends on skill, I'm a good player but sometimes you find those types of people where you just need to abuse them back
Signature Quote:
I love Leia, especially the way she extends my staff