Reply
Topic Options
Mark Topic as New

Mark Topic as Read

Float this Topic for Current User

Bookmark

Subscribe
Highlighted
Beta Updates & Capture The Flag (How To Play)
[ Edited ]
21 replies 2061 views Edited Jan 3, 2013
Hey everyone,
As you no doubt have noticed, and as promised, we've turned the Beta back on (as of 2PM PST today). You are insructed to get back online and play! Your feedback is vitally important to us.
CRITICAL - The player pool will take a couple days to ramp back up as word spreads. Getting into matches **may** prove difficult pending time of day you play. We still encourage everyone to play in the evening as that is generally when most go online.
CRITICAL II - This Tuesday, Jan 8th, we are going live to PlayStation+ with over 500,000 users. Expect a dramatic shift in the player pool, getting into matches easier, and fiercer competition (not to mention a bunch of newbies).
CRITICAL III - We will be resetting player profiles again on or just before Jan 8th. Expect Zeus to throw down a bolt of lightning on your XP and Levels and don't be surprised when they say ZERO once again. We need to level the playing field for the surge of thousands of new players.
CAPTURE THE FLAG IS HERE! - THE FOLLOWING IS MUCH EASIER IN PRACTICE, MEANING YOU SHOULD GO PLAY!
We've turned on our new CTF mode, and temporarily turned off Team Favor Rush (you can still play Favor Rush on Hercules). Your feedback is critical, here are the basics of how you play Capture the Flag.
CURRENT CAPTURE THE FLAG MAP - Desert of Lost Souls
MATCH TIME - 10 mins or first team to 5 Stolen Flags
WHAT IS IT
Two teams split into 4v4 (Spartans & Trojans), each have a flag base to defend. The goal is to steal the other teams flag and bring it back to yours. First team to 5 Stolen Flags, wins. However, it's not THAT easy...
You can't score a flag point UNLESS your flag is safely at your base. Please note - you can ONLY score a Flag Point when a Flag is in place, read that again...and again =)


You must capture your opponents flag, and bring it back to your base, with your own flag securely defended in the base. There is a bonus flag base option, see below.



Once a Warrior has captured their opponents flag, THEY MUST BE KILLED to lose the flag. The flag will then instantly regenerate back to the base.
The flags are located on the far left and far right side of the Map, upper level


Hold [R1] button to steal the Enemy Flag, hold until it pulls out



After a flag point has been secured, the flag will instantly regenerate back at the enemy's base

WHEN YOU HAVE THE FLAG YOU:
CANNOT block or sprint
CANNOT drop the flag or pass it to a teammate
CAN use the Flag as a weapon AND to HEAL periodically
L1 button to Heal (small amount)
L1 + Square = STUN ATTACK
L1 + Triangle = Launch Attack
THERE IS A BONUS FLAG W/ A BONUS BASE (PAY ATTENTION)
Here's the strategic-catch, we have a BONUS FLAG base at the bottom-center of the map. You can capture this flag and return it to your base to score an additional point. You can't do this at freewill, there are rules.
The Bonus Flag counts as a full Flag Point. It will appear 1-2 times per match, sometimes 3.


The Bonus Flag will spawn in when the Gods intervene 2-4 minutes into the match, you will see the countdown. It is random. The Bonus Flag is NEVER there at the start of the match.


The Bonus Flag must be returned to YOUR BASE and YOUR FLAG must be in-place to collect the point.


The Bonus Flag can be used as a weapon and to heal exactly the same as your enemy's flag


GUESS WHAT - You can return your Enemy's Flag to the Bonus Flag Base! But, only when the Bonus Flag is present there. Same rule applies, you can only return a flag to a base when a flag is present in the base.


We have the Bonus Flag as an additional strategic element. It can help the losing team get back in the game, or help break a stalemate. The strategic choice is yours (we mean, your team).
A FEW FINAL CTF THINGS YOU SHOULD KNOW
You probably were wondering about the following, so now you know, and knowing...is half the battle
Polyphemus (our Titan) doesn't not attack in Capture the Flag and he cannot be killed. He is a friendly angry background aesthetic.


Red Chests DO NOT HELP YOUR TEAM WIN, BUT THEY DO GRANT YOU XP, just like they always do.


White Chests DO NOT HELP YOUR TEAM WIN, BUT THEY DO GRANT GIVE YOU RANDOM UNLOCKS, just like they always do


You can only return a flag to a base when a flag is in the base - I know, we said it again, last time!
We would really appreciate your feedback on all things Capture the Flag. It's our unique God of War take on the FPS-classic-mode and your honest feedback would rock.
Thanks!
-Tank
Hekseville Citizen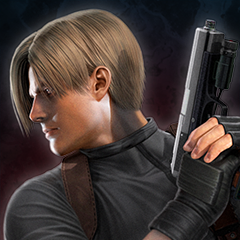 Registered: 11/24/2002
Offline
425 posts
Hekseville Citizen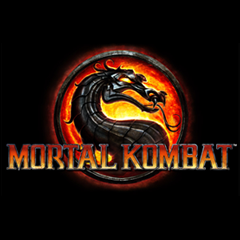 Registered: 12/19/2012
Offline
296 posts
Rumba_Lumba
Hekseville Citizen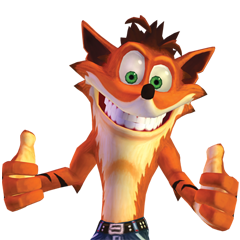 Registered: 10/03/2012
Offline
300 posts
Re: Beta Updates & Capture The Flag (How To Play)
Jan 3, 2013
post this in the game instead of a secret inaccessible forum not everyone goes to.
seriously, this beta lacks so much item descriptions and instructions. we had to basically figure the most basic of game mechanics and rules. the least SM can do is at least do text tutorials of objectives. heck, even now i still can't figure out the differences between objective and favour. why do we have to go to a forum to know these basic stuff, i wonder.
Re: Beta Updates & Capture The Flag (How To Play)
Jan 3, 2013
It would be nice to keep our levels at least through the beta. I was able to hold my own with a noobie Zeus after I maxed out Ares. In some respects it was even easier to compete with Zeus. There will be plenty of noobs to play other noobs. Some people don't have time to level everything up again lol especially after vacation's over.
Uncharted Territory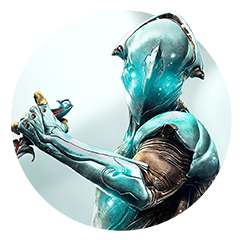 Registered: 12/13/2012
Offline
1346 posts
Re: Beta Updates & Capture The Flag (How To Play)
Jan 3, 2013
No interaction with the titan Polyphemus in this map for CTF mode is really disapointing. Also, when you win.. there is no *killing* of the titan or anything special.. It just says you win.. at the very least it should show your team attacking polyphemus with something.. or maybe just zoom in on your team for the winning pose.
I feel that there is not as much GoW feel in this mode on this map especially as the other modes have had so far. The other modes were so good at capturing the GoW feel and bringing it to MP mode that I was kind of disapointed with CTF. In my honest opinion-- the desert of lost souls is a horrible CTF map.. the gap between flags is way to short... there really isn't any point in going to the bottom of the map other than to grab magic *or the bonus flag* which should be replaced by something else when the gods intervene, in my opinion.
I think the mode has great potential, I have written alot of suggestions in the other locked thread about CTF just under Rumba_Lumba's post... you can see it under the *capture the flag feedback* thread. Thanks SM!! Keep up the awosme work.
Re: Beta Updates & Capture The Flag (How To Play)
Jan 3, 2013
I seriously see nothing wrong with CTF, probably because you dont like they took the same map but its a Beta, the goal is CTF and knowing if the people your with or you can work as a team, i understand your point Crackle for Polyphemus, but let be ask you, where would a 1000 favors would do for you or your team when the goal CTF....