Reply
Topic Options
Mark Topic as New

Mark Topic as Read

Float this Topic for Current User

Bookmark

Subscribe
Highlighted
BALANCE issues and COMBO damage
21 replies 858 views Edited Mar 28, 2013
As much as I love owning people with Ares and a full suit of artemis armor, I have to say that the damage in this game is freaking ridiculous! I regularly kill opponents at full health with one combo be it the hammer or spear. I don't play with the swords but I have been on the recieving end of some pretty nasty **bleep** with them as well. I'm not sure if these long as combos were intentionally put in to the game or not, but I would like to see some damage scaling in the next patch along with some re balancing for all three weapon classes.
SPEARS are by far the weakest weapon class. They at least need the speed of their light attack increased, how the can a heavy **bleep** hammer be swung faster than a spear? There are way too many things that cant be punished by spear users because the light attack isn't fast enough and doesnt have any range.
HAMMERS might be slightly broken... I can lock people down pretty easily with a light, light, delayed light combo and no one seems to be able to get out of it or parry. The last hit gaurd breaks so its pretty easy to kill once you get it going. Yeah hammers are supposed to the the juggernaut weapon, but maybe they are too powerful?
EXHIBIT A: http://www.youtube.com/watch?v=tQq44KzoW44
EXHIBIT B: http://www.youtube.com/watch?v=Wnl1rRSeO5c
SWORDS are all the way broken! I understand they are meant to be the noob or introductory weapon, but why are they so strong? They shouldn't be able to combo after a grapple on air or ground, their damage is already high without that extension and no other class can do that. Those spinning cyclone specials and two hit sweep attacks should not be safe on block. Getting hit by either one means you impending demise do to combo, so there should be some type of risk for using a move that leads to so much damage. You cant even parry most of the time once you've blocked the first hit and trying to attack after blocking just gets you counter hit.
ALL WEAPONS that have invunerable attacks should have the tracking removed from those moves. It's some bull **bleep** when there is NO counter to a move besides staying out of range. They should also redo that stat bonuses for each weapon because most aren't even worth using if you want to give yourself a chance to win.
TELL ME what you guys think. I've gotten three gods to level 30 and am working on the last one now, I've played enough to know what I'm talkning about with regards this game. It's fun as hell, but the MVC3 style combos and damage are a little ridiculous.
Are you not entertained!
Uncharted Territory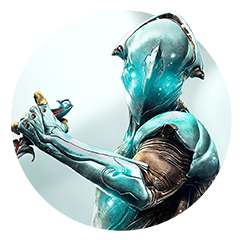 Registered: 12/13/2012
Offline
1346 posts
Re: BALANCE issues and COMBO damage
[ Edited ]
Mar 28, 2013
I personally think it is fine-- If you try to overbalance things you will just break them worse-- With all the escapes/ magic/ utilities that each god has-- if you are playing on a team-- u just gotta set your skills/weapons up to compliment each other and you can outlast the longest of combos--- The only thing I have seen that was a little ridiculous was when someone is running with the flag and they spam Triangle-- it just swipes you over and over--- of course-- I also had the other flag when this was happening to me-- so I don't know how blockable / parryable it is yet. You also have way more time played than I do on the multiplayer-- So far though-- I am playing Poseidon and I have come accross some pretty insane Ares combos with swords but nothing that I thought was unfair or that I didn't outsmart several times...
With all of that said-- I do think that it would be nice if each weapon was atleast slightly different stats wise--- I don't like how there will be 2 with the exact same moves and stats basically. I also don't think that a LITTLE balancing would hurt anything-- I just don't want to see them do anything drastic.. especially before the 4th weapon class is even out.
Re: BALANCE issues and COMBO damage
Mar 28, 2013
i think its fine the ways things are because certain weapons have certain aspects to them. hammers do alot of damage, swords are fast, spears are combo easy. if they do change somethin it should be take away the unblockabe square attack the swords have. as powerful as the swords are the fact they have that just puts them clearly at the top if anything the hammers should have an attack like that you know but slow and can be dodge if seen comin so it doesnt just overpower everything
__________________________________
my eyes see fine in the darkness..
Re: BALANCE issues and COMBO damage
Mar 28, 2013
Re: BALANCE issues and COMBO damage
Mar 28, 2013
Both combos that you used as examples start from a parry, just don't let your opponent parry you. Besides that those combos seem pretty tough to pull off, you should be rewarded for your skill so I think it's fine.
carnifex49
Hekseville Citizen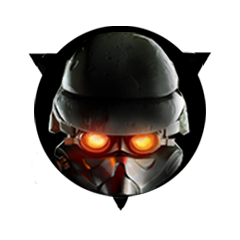 Registered: 12/19/2012
Offline
253 posts
Re: BALANCE issues and COMBO damage
Mar 29, 2013
---

d1v4d wrote:
What's with this "noob" stuff some people are talking about? It's a **bleep** weapon, and there are only 3. It's not like people have much of a choice. Just cause they're the most popular doesn't make them the "noob" weapon.

---
Seriously though... just cause you use a hammer or spear doesnt make you better than someone that uses a sword lol.
Re: BALANCE issues and COMBO damage
Mar 29, 2013
A Parry isn't required to initiate either one of those combos. L1+SQUARE will launch for the minotaur hammer combo and poseidon can launch with his ice magic to start his juggles. Even still parries are easy to do once you get a read on your opponent. I don't think a kill should be the reward for for making ONE good read when your opponent is at full health.
Are you not entertained!
Re: BALANCE issues and COMBO damage
[ Edited ]
Mar 29, 2013
So?

It is L1+Sq+ sq+sq + long pres Sq+ .... ?
And I forget to say when I try those long press launch attack , opponents stay on ground and don't give **bleep**, even though I get jump animation of myself but there's no one juggle with