Reply
Topic Options
Mark Topic as New

Mark Topic as Read

Float this Topic for Current User

Bookmark

Subscribe
Highlighted
Ascension is last God of War?
16 replies 690 views Edited Feb 13, 2013
This thought bugs me. No way this could be last GOW right? They just put in multiplayer. They even have time travel in ascension. Maybe that could twist the story. what does everyone think? Would they end the series without releasing a GOW for ps4?
Re: Ascension is last God of War?
Feb 13, 2013
Seems to me like they still have some ideas left, they said there's still some more places they could go with it, story-wise.
We'll just have to wait and see.
Re: Ascension is last God of War?
Feb 14, 2013
I want this game to have gameplay that takes place earlier and also after Kratos dies in God of War 3. Ascension means to rise, and he died on the symbol of a phoenix.
If they do nothing with that it is a completely wasted opportunity.
stripesmarine
Treasure Hunter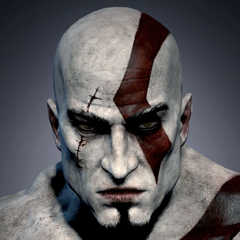 Registered: 01/08/2013
Offline
5591 posts
Re: Ascension is last God of War?
Feb 14, 2013
F*** No .Lol
The God of War Series Has At Least 1 More Console Title Before It Lays To Rest .
God of War: Alpha Only On The PlayStation® 4 !
; )
_____________________________
Long, Live, The Shade Legion Σκιά !

TLoU GotY 2013 .

Lombax Warrior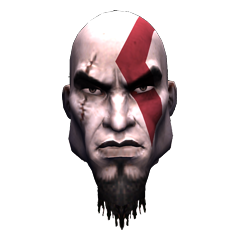 Registered: 01/03/2013
Offline
142 posts
Re: Ascension is last God of War?
[ Edited ]
Feb 14, 2013
I don't think it's the last GOW. It tells about Kratos' family and about what happened BEFORE the slaughtering series of the previous games. There's also the missing part of God of War 2.5 everyone's concerned. Like everyone, I, too, want to learn how did Kratos acquire Icarus' wings, how did he climb at Gaia's back, etc...
And I hope the last GoW won't be in PS4, since everyone is against Sony and Microsoft for the restricting policies they want to build on their consoles(No BC, no Used games, etc). Right now the rumours, who are confirmed are No Backward Compatibility and No Used Games, which are confirmed from both companies, and indispensable internet connection, which was confirmed from Microsoft.
PS3 is enough for me, since it has region-free system, which it's a good bargain for everyone, independently, so I want all the GOW games to stick in this console.
Re: Ascension is last God of War?
Feb 14, 2013
Consider this...God of War 3 sold about 4.5 million copies . Considering multi-platform, AMerican-made games tend to sell slightly better on XBOX360, double that number to account for IF it were also sold on 360. 9 million. That's CoD territory.
They'd be fools to dumb this franchise. If Ascension is half as good as it looks and FEELS, and they cann continue to open up the universe they've created while adding more and more depth to Kratos himself, innovating in gameplay blah blah blah blah blah blah blah blah blah.
Ascension got a huge amount of marketing behind it plus you can FEEL the hype starting to boil across the internet already...this aint the last we've seen Kratos and heard TC Carson in a blockbuster
Re: Ascension is last God of War?
Feb 14, 2013
---

Tank_610 wrote:
Kratos didn't die in gow 3, didn't u watch what happened at the end of the credits???

---

All you see is a blood smear towards the ocean as if he was washed away. The blood smear starts on top of the symbol of a phoenix.