Reply
Topic Options
Mark Topic as New

Mark Topic as Read

Float this Topic for Current User

Bookmark

Subscribe
Highlighted
Ascension Official Demo Impressions Thread
125 replies 1735 views Edited Feb 26, 2013
Hey everyone,
The God of War: Ascension demo officially drops down TODAY for North & South America on the PSN Store and tomorrow for Europe, Australia, and everyone else.
Let's make this a legendary thread and compile all of your official impressions right here.
Please keep it constructive and concise. If any debates spawn, they better be healthy ones, or you shall fear the wrath of the almight....Tank. I wield the Maul of Tank, you've never heard of it becausee it's exclusive to me.
Now, share your thoughts and opinions, we look forward to it all.
Cheers,
Re: Ascension Official Demo Impressions Thread
Feb 26, 2013
I played the demo, awesome graphics and combat style.
And btw, I need help in something, when I go i RoTW it shows a white screen with titles and captions of the site "The Game" "Forum" "Pre-Order" and etc. this occured only after Chapter 16 came. here's a screen.
http://i.imgur.com/mFgZPM7.png

AngelorD129
Hekseville Citizen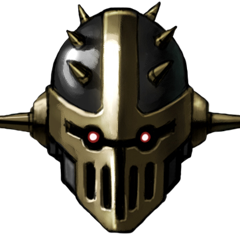 Registered: 02/09/2007
Offline
342 posts
Re: Ascension Official Demo Impressions Thread
Feb 26, 2013
Demo's great except for one thing - the music is very hard to hear and doesn't pack as much punch as the music in say the Poseidon fights did.
There are some very intense scenes here and it's a shame they aren't accompanied by fittingly intese music and music cues (such as when the first Leviathan popped out of Gaia's arm).
I found that turning the music setting in the options menu to 100 and turning all the others down really does make a great difference - you can finally hear the music!
But still, people aren't gonna fiddle around with those settings, so you guys should turn the music up by default.
Also I've heard some other people complain about the audio effects being off in some places.
Other than that I think this demo is very promising, and I'm very much looking forward to the main release!
Re: Ascension Official Demo Impressions Thread
Feb 26, 2013
Tank, here are some things I noticed:
Starting out when chaine and the furty swipes at you, there seems to be considerable lag.....for training purposes perhaps?
Framereates seem inconsistent dpeneding on area.....such as in the first area where you encounter humanoid/bug hybrid.
Sometimes when executing a kill when the red indicator is over an enemie's head they will shake and judder while performing the animation.
The first fight with the hand juggernaut there is a SIGNIFIGANT drop in audio.....at times you cannot hear the juggernaut at all. The music, for such a dramatic sequence should hit like a ton of bricks similar to gow3 poseidon encounter.
Audio misstep when the gate is kicked leading to the ledge, again maybe a simple fix with a day one patch unless there is time now.
I am pretty impressed with the demo overall minus the snafus listed above. I believe these are simple fixes that if they cannot be dione prior to release perhaps a day one patch can be sent to fix these anamolies. I also hope that the water effects have improved over the last time I saw them which would have been the e3 demo with the Goat captain at the docks, the water looked like crap(early build hopefully)
I am really looking forward to see where this adventure leaves Kratos, and also to find out who the marked warrior is that is being refferred to in the sewer note......
DJMadCow
Uncharted Territory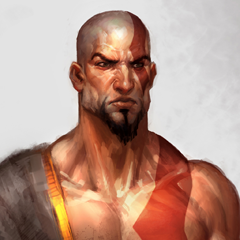 Registered: 12/12/2012
Offline
1355 posts
Re: Ascension Official Demo Impressions Thread
Feb 26, 2013
I agree with other comments made about the music. It felt like the sound did cut out at certain points. Also I felt that some choices for the music could have been "more epic" to go along with the intense action on-screen. Just my intial thought; who knows it might change with additional playthroughs.
Other than that, I thought it was great! Good addition of the melee button with circle and the world weapons really helped to mix-up the combat.
Kudos to SSM and GOW dev team!
Just wondering Tank, will the E3 demo also be released?
Try "Die for Olympus" in GoWA MP. Click sig to see how
Re: Ascension Official Demo Impressions Thread
Feb 26, 2013
The demo is great , but I also noticed the same issues with the sound. This might get fixed easily.
What i've seen during the first 30min was quite impressive but in my view the gow3 beginning was maybe more epic.
Nevertheless I am excited to see the full beginning sequence of gowa...
Like Jakob98 said, I also really hope that the water will look better. A nice thing to see would be that Kratos gets wet
when he is in the water (like in the Uncharted series) or more dynamic water animation.
Hope I wasn't to critical and thank you for creating such good games SSM
Re: Ascension Official Demo Impressions Thread
Feb 26, 2013
We've made a lot of improvements since the demo, so this is likely a result of that.
The E3 demo will not be released, only exclusive to the Total Recall Blu-Ray, sorry guys.
Let the comments roll on, thanks!
-Tank
Re: Ascension Official Demo Impressions Thread
[ Edited ]
Feb 26, 2013
That is good to hear Tank......it just seemed like the water seemed motionless, and when the tentacles bursted out to grab the boat they just appeared then threw the boat, no exit splashes and the motion looked really fake in contrast to the water animation in 3.
The sound in the 30 minute demo was by far the most annoying thing, if that is corrected that will be a huge improvement. I also believe that if the timing of the audio withthe animations is fixed this will be the best looking and sounding GOW we have seen and heard. I am really anxious to see what that snake thing is near Deplhi as well as if we will fight a bigger manticore. Let the games begin! Make those juggernauts sound as badass as they look!
Poseidon4ever
Last Guardian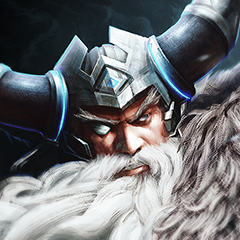 Registered: 02/25/2013
Offline
11800 posts