Reply
Topic Options
Mark Topic as New

Mark Topic as Read

Float this Topic for Current User

Bookmark

Subscribe
Highlighted
Ascension Clan Advertisement
[ Edited ]
6 replies 137 views Edited Dec 21, 2012
Clan name: "Erebus" The name is Greek and it means "Nether darkness"
I'm looking for bad **bleep** players, players who know God of War like the back of their hand. People who are huge fans of the God of War title.
I was going to say that only people who side with Hades can join but since I played the BETA and see that you can change Gods on the fly, it doesn't really matter what God you pick but Hades is what I'm going for.
Nick Names: All members will have a Greek Nick Name. If you want in, send me a message on PSN or reply here saying you do, I'll take a look at your trophies and if I'm impressed then I'll check you out. Once you are in I'll ask you., "Give me a definition of the Nick Name you want and I'll find a few names to mach it and you'll pick one and forever be known as that name.
Clan Tag: If Clan tags will be in the game, it would be "END" standing for "Erebus, Nether Darkness"
Leaders: So far the leaders are FrankWest210 and my self. Now if you want to be a leader, you'll have to have ALL FIVE God of War Platinum Trophies. With the exception of FrankWest210.
Leader Achievement: Leaders can kick anybody out of the clan, just not other leaders. Now if a leader wants to kick somebody ALL other leaders need to agree on it. If a leader wants to kick another leader, then again, all leaders must agree.
Clan on faceBook: I'm going to make a Facebook for all of us to use. If you don't have one then it's no big deal. For those who have a facebook already and want to add the clan account with your real name then that's fine but it would be cool if you guys made a new FB account using your Greek Nick Names but it's all up to you guys.
Thanks for reading
Re: Ascension Clan Advertisement
Dec 21, 2012
Erebus ey? Clan ey? I'm interested.
I'm wanting to play this game very competitively so I'm keeping my doors open atm. Was going to start my own but I think I'll join because I'm not so good with management and fraggednation stuff.
Uncharted Territory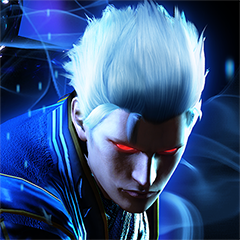 Registered: 11/29/2012
Offline
1333 posts
Re: Ascension Clan Advertisement
Dec 21, 2012
I'm looking forward for clan support at this game.
I'm not going into any clan, I'm in one already. Just trying to pull people in the MP. My clan is 501 maybe we can make a clan vs clan at some point in the MP (full game).
Uncharted Territory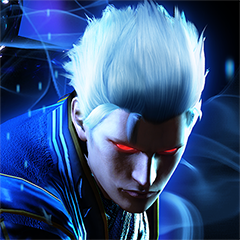 Registered: 11/29/2012
Offline
1333 posts