Reply
Topic Options
Mark Topic as New

Mark Topic as Read

Float this Topic for Current User

Bookmark

Subscribe
Highlighted
Ares and his numerous problems + sword vs hammer
10 replies 1582 views Edited Jan 15, 2013
Ares Hammer is garbage. It doesn't fit with the other hammers and has no real niche of it's own. Gladiator hammer is obviously the CC / utility hammer as it's specials provide the biggest impact with decent cooldowns. Zues's hammer is also another good CC hammer with big stun potential and silence. Barbarian hammer (which I love) is obviously your on the ground go to hammer for straight up brawling as it has lengthy high damage ground only specials that break blocks and knockback, while also being fairly poor at launching people. Lastly the minotaur hammer is your outright combo hammer with what seems to be much higher priority than other hammers and extremely spammable cooldowns.
If I were to rank them it would be Minotaur - Barbarian - Zues - Gladiator - Ares
Not only does Ares only offer about 25 more attack rating vs other level 3 hammers it is also the slowest hammer. Playing with this hammer for a day straight I have had more counters (seemingly out of know where), escapes, parries, whiffs etc with this hammer than any other. It's ranged L1 + square can be parried even at full charge making you very vulnerable in the process. It's L1+ triangle is just a generic knock up that other hammers have access to. Quite frankly the hammer is a mess.
Now on to Ares armor. SImply put Gladiator armor outclasses it in every way. I went from a barb hammer warrior barely break 100 armor and 400 attack to a much more balanced and deadly 320+ armor and physical attack warrior in full glad that's not even level 3 yet vs full level 3 Ares armor. What's the point of Ares armor if it is so easily outclassed by beginner armor? Honestly the small bump down in damage wasn't even noticeable. I also think the helm is ugly but that's more my opinion than anything else.
Ares magic I don't have many problems with except Fist is extremely easy to dodge, there is a bug with demi god that completely disables your ability to throw and sometimes block for the entire match, and Ares inferno can still trigger traps and get you killed. I have been killed numerous times by the arrow trap for instance while still in flight. Lastly Ares inferno has a huge vulnerable animation if you happen to miss this easy to dodge move. No other magic suffers from this. If you land incorrectly you are subject to anything your opponent has in store for you. This penalty is far to harsh when there are far more OP magics that are not penalized at all.
Lastly I just want to remark on swords vs hammers and what I've seen. As with everyone else I have read on the forums I have to agree swords have a huge priority over hammers. I see all the content being shelled out via free dlc and social game rewards are giving armor AND swords. I hope this does not show a favoritism from the devs towards swords and perhaps showing why swords seem to be the love child so far. Swords have combo's that are downright unsavory. Ranging from 50%-100% health pool take downs it has gotten a little ridiculous. I understand weapon have to be unique therefore swords have to be faster and they have to combo much better, but why must they also over power hammer on every turn. Why can hammers not even match swords special for special. Swords control as much area effect as hammers do, they get to do the same if not more damage,launch extremely well and they have just as much utility. The only thing they can't do is ring out as easy. It is blatantly obvious how vivid the imbalances are.
I know a lot of these have been talked about already but I just thought I push these issues a little more. Every thread that gets put up has a little more chance to have a dev read it and really hash out the problems this MP has before it hits live. All in all a **bleep** fun game to play though.
Re: Ares and his numerous problems + sword vs hammer
Jan 15, 2013
I'm using hammer (Ares Class) and I'm a beast
http://community.us.playstation.com/t5/God-of-War-Ascension-Multiplayer/Ares-Class-I-LOVE-IT-Add-Squ...

[url=http://www.yourgamercards.net/profile/Carrioner/][img]http://www.yourgamercards.net/trophy/a/Carrioner.png[/img][/url]
Re: Ares and his numerous problems + sword vs hammer
Jan 15, 2013
This is an amazingly well thought out and executed post. Kudos. Quite honestly I've always done what many have and written off full Ares armor as benefitting a berserker "glass cannon" playstyle, but if you found the damage difference between Ares and Glad to be negligable perhaps the nerfs to Ares armor pre-holidays need to be reverted as well.
Great read.
Re: Ares and his numerous problems + sword vs hammer
Jan 15, 2013
I agree, the hammer is pretty worthless. I do like the Zeus hammer and the specials you get with it, but other than that there's not much. Barbarian hammer has some perks too. I feel like they should push the release of this game back a month or two to really polish everything. They're going to have to ship it fairly soon, and I know they can make a big day 1 patch or whatever, but there are so many different modes, customizations, weapons, etc. that I would love to see added and perfected. I do really love this multiplayer though, it's one of the most polished betas i've ever played.
Re: Ares and his numerous problems + sword vs hammer
[ Edited ]
Jan 15, 2013
I forgot to mention and it seems I can't edit now, but Ares hammer charged Square is a fire burst instead of every other hammer having charged squared be a enhanced damage quick attack with a launcher tied to it for an instant throw opportunity.
Fire damage is based on magic, Ares is not a mage, this then equals Ares Square doing less damage then a knock up + throw combo from square.
I am simply pointing out bugs and problems I have encountered. This is not meant to shun Ares players or hammer users. I personally play Ares myself with barb hammer as I do not have access to Hades ( maybe even branching into Poseidon even though I detest them)
the game as it is has given some hills to climb and others mountains.
Re: Ares and his numerous problems + sword vs hammer
[ Edited ]
Jan 15, 2013
If I were to rank hammers from best to worst it would be more like Gladiator - Minotaur - Zeus - Barb - Ares. (the last two being a toss up)
I've been playing Ares a lot the last two days since everyone keeps saying Zeus is OP. I felt pretty unstoppable with Zeus, but I'm actually doing better with Ares, go figure. Almost all magic abilities are easy to dodge, this isn't unique to the Fist of Ares magic. The key is using magic in situations where they can't dodge it.
Re: Ares and his numerous problems + sword vs hammer
Jan 15, 2013
I would agree with that if zues magic didn't come packed with stuns/silence or the vortex suck mechanic that seems to be a toss up of you escaping even if you hit evade.
On the other hand inferno / fist are very easy to side step and you can be hurt within these magics while zues seems untouchable during casting.
Re: Ares and his numerous problems + sword vs hammer
Jan 16, 2013
I completely agree with the Ares hammer. I'd even go so far as to say sword too. They have double the damage of most weapons but seem so much slower...but the damage is barely noticable. Now that you mention it the Ares hammer is pretty boring... generic short ranged L1 + triangle and its L1 + square is a joke...I only use it to stop people from stealing bases.
Very true about the Ares armor too...barely ANY attack lost but tons of defense gained. Before they nerfed Ares you had to make a much more difficult choice...give up more offense for more defense but now it's barely even a choice.
Hekseville Citizen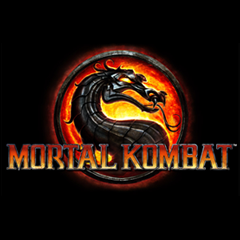 Registered: 12/19/2012
Offline
296 posts
Re: Ares and his numerous problems + sword vs hammer
[ Edited ]
Jan 16, 2013
A big problem with Ares is that there isn't one armor set that he can use which grants physical attack power and magic defense. With Zeus you can, not to mention Zeus's relics and get out of jail L2's are vastly better than Ares.
Also blocking or avoiding Physical attacks in general are much easier than trying to block evade magic currently. Zeus's specials are magic based and currently trying to gain Physical attack which ares needs and magic defense in an armor set isn't achievable. It's why Ares is just flat out weaker than Zeus.
Overall we don't know if the next two Gods will really throw a quark into trying to achieve rock/paper/scissors/glass so to speak.