Reply
Topic Options
Mark Topic as New

Mark Topic as Read

Float this Topic for Current User

Bookmark

Subscribe
Highlighted
322 replies 8357 views Edited Apr 4, 2013
Have noticed the allegiance threads for Poseidon, Hades, and Zeus... thought the vintage God of War deserved one too.
Feel free to post your worship to Ares, reasons why you chose the "warrior" class compared to the others, tips for new players picking up this allegiance, favorite wartime/battle stories, etc.
Full of rage? Focus it here.
Try "Die for Olympus" in GoWA MP. Click sig to see how
Re: Ares Allegiance Thread
Apr 4, 2013
Well, I have a Ares lvl 10 or 11, because I had to decided which god would be the second option. I chose Hades, but Ares is my 3rd option. I rarely play with it because I'm not lvl 30 with Hades, but I use Odysseus Helm (don't have Artemis yet), 2 Artemis, Blade of Ares (lvl 9).
Ares Inferno as magic and the relic which gives you 40% physical power for 30 seconds after dying. and the item is the one which heals and gives physical power.
It like Ares because you can have HUGE physical power. I have 62% without Artemis' helm.
But I need to learn the tricks yet, so I'll keep checking this thread.
--------------------------------------------------------------------------------------
You were always Zeus' Favorite!
My channel: http://youtube.com/user/czeuch
Poseidon4ever
Last Guardian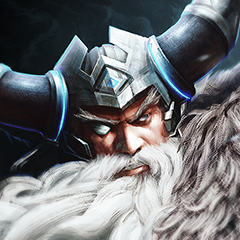 Registered: 02/25/2013
Offline
11800 posts
Re: Ares Allegiance Thread
Apr 4, 2013
@DJ
Ive played with you before! Do you remember my team heals with the Lance of Poseidon?
@everyone
>Ok......so some of you guys might know me, but some might not. I tend to play support as Poseidon since it's my fav playstyle. This puts Ares very far outside my wheelhouse so to speak............I'm just finding him rlly boring. All of my other gods have been lvl 30 for a week but:
Spoiler
my Ares is lvl 10
......I just dont want to play him
Can somebody recommend a way of using him that is perhaps not so repetitive? I'm not bashing him at all I just struggle to stay interested.
Any help is appreciated
Re: Ares Allegiance Thread
Apr 4, 2013
Played Ares since beta....
What's this I see about "Paly," "Tank," "Heals," and "Support?"
Are you suggesting that "Alleigences" are like job classes? Because if so, well then... I'm in the wrong class!
Protip as an Ares user: after 6 games with Kratos, use all your knowledge on the juggle. Completely shutting down your foes always feels incredibly satisfying.
Is it me, or does the battle axe play differently from the beta? Or is it that different weapons have different abilities? Because charging w/ square broke up my flow with the one I was using.


this is me helping
Re: Ares Allegiance Thread
Apr 4, 2013
Whoops, good catch. it's a hammer. Still though, dat charge @_ @
Had to charge pre combo, square square launch, jump, juggle, R1 stomp, hold square to release, square square, r1+square...
that's if i could lock him. whoo boy! I think i may play mp tonight!


this is me helping
Poseidon4ever
Last Guardian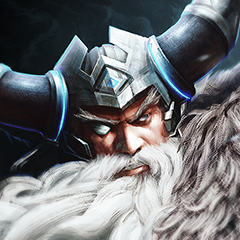 Registered: 02/25/2013
Offline
11800 posts
Re: Ares Allegiance Thread
Apr 4, 2013
Ares is a PHYSICAL BEAST! I love that since he wasn't much of one during the beta. He's my favorite because I'm a Ares.
Anywho...
Ares Battle Armor or Artemis Armor will give you the best Physical Damage. You can try mixing those two up a bit.
I personally like the spear (lvl. 9), the Minotuar Hammer (adds defense), Gladiator Hammer (specials), and Athena's Blade (healing) as weapon choices.
Ares Inferno for magic is a definite. It disables physical defense on all opponents it hits (including Poseidon players
).
Item - whichever one grants extra strength, speed, and disables enemy blocks.
Relic - the one with the chest mini game. It gives extra health.
I've sent many enemies to the after life in servitude to Lord Ares. I'm a lvl. 30, but haven't been using him lately because I've been leveling up Zeus and Poseidon.
Oh, if you have a supporting player playing as Poseidon or Hades, good luck trying to beat an Ares player... Their supporting abilities work well with Ares players.
Have fun!