Reply
Topic Options
Mark Topic as New

Mark Topic as Read

Float this Topic for Current User

Bookmark

Subscribe
Highlighted
Re: Apollo as the 5th god makes no sense
Re: Apollo as the 5th god makes no sense
Yeah let's Introduce a god that kratos never meets nor ever talks about again just cause it's a prequel. At least the furies have combos and BoC moves named after them in MULTIPLE games the only time I recap ever hearing apollos named even mentioned in a gow game besides ascension was gow 3 with the bow and that was just a name. No backstory on it or anything. See where I'm going with this? Helios would be a much better choice or hell I'd even take Hercules over Apollo
Re: Apollo as the 5th god makes no sense
Herc is not a God, and Helios has a hammer. We've already been over this. Apollo has no common weapon, and therefore makes the most sense.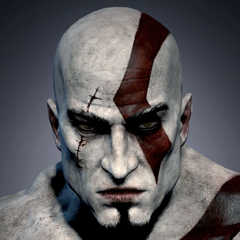 Offline
Re: Apollo as the 5th god makes no sense
Helios, Artemis, and Athena already have armor and weapons in the game so it made it so they cant be the 5th god. Apollo doesn't and it makes more sense for him to be it as it mentions him the most in Ascension. Also GoW3 had the bow of Apollo, which means he was mention in other games and they mention stuff about him in the comics also, which are canon.
Apollo is one of those mysterious gods in the god of war universe, and it would fit perfectly to make his appearance in the MP. This makes it so he is finally revealed and that he will still be a mysterious character. He is still the most likely canditate for being the 5th god.
Helios was the god of the sun (actually he is a titan not olympian and it still doesnt say he is an olympian in the god of war universe),until he disappeared and Apollo took his throne as the god of the sun. This was technically the only way to explain why the Romans decided to make Apollo the god of the sun not the current god in ancient times, Helios.
DJMadCow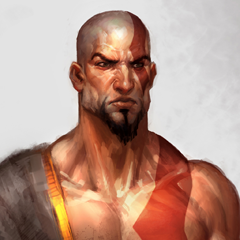 Offline
Re: Apollo as the 5th god makes no sense
---

SirCrush wrote:
I still say it'll be Apollo. He's the only major God without his own Armor/Weapon named after him. Although it COULD be Kratos...

---
The only thing is Kratos didn't officially become a god until he killed Ares and took his throne as the new God of War at the end of GoW1. That why I don't feel like he's a possibility... interesting thought tho.
Try "Die for Olympus" in GoWA MP. Click sig to see how
Re: Apollo as the 5th god makes no sense
If Kratos is the fifth god, it'd be hilar. But not likely because the weapons for Kratos allegiance would becrazy and also because you, the multiplayer character, was asking from help from gods, not from Kratos, who was trying to save him but failed to do so. Remember that cinematic part?