Reply
Topic Options
Mark Topic as New

Mark Topic as Read

Float this Topic for Current User

Bookmark

Subscribe
Highlighted
Re: Anyone else notice things are unbalanced?
I don't believe anything is unbalanced so far. Both the hammer and the sword have their own perks and weaknesses. The hammer has its strength which does more damage than the sword and thus creating more knockback to the opponent whereas the sword is faster to wield than the hammer and in turn creates more combo capabilities which leads to having just about the same output of damage as a standard combo with the hammer.
I currently use The Sword of Ares and have no problems fighting hammer users. I used the hammer several times before which is why I know how it works just as I know the sword but I just picked the sword because I like the specials The Sword of Ares has and I like the extra hits I can get off of a combo due to it's speed.
In short, there's no real unbalanced nature of the weapons; they work the way they should; same with the magic for Ares and Zeus. It's all a determination of how you prefer to play the game; bulldoze everyone in sight with a few effective blows, ie. hammer, or hack and slash your opponents to death, sword.
Re: Anyone else notice things are unbalanced?
[ Edited ]
There's definitely an issue but whether it's with the weapons themselves or lag, I'm not sure. For instance I was just playing a match against someone who was using the blade of Athena. They dominated the match and the next one. Upon closer inspection I realized that 2 quick hits from his character was causing me to lose almost half my life. I play an Ares character with pretty good defense and this was still happening. I know the sword of Athena isn't too unbalanced by itself but there has to be something else causing this. I have a solid connection though it is wireless but has anyone else witnessed anything similar?
There was no effects on and no secondary weapons*
Re: Anyone else notice things are unbalanced?
The only thing I noticed in terms of balance is that as aries defense helps more than strength. If you put on a full str suit you barely notice any difference when attacking people but when they hit you you take a huge amount of damage.
When you put on gladiator armor or any defense armor you can take a lot of hits but the damage feels nearly the same.
Re: Anyone else notice things are unbalanced?
The Minotaur Hammer is overpowered in my opinion, the L1 Square and L1 Trianle can easily set someone in a combo if you catch them (which isnt hard). As much as I enjoy doing it to people
it sucks for them when one combo almost kills them.
Rumba_Lumba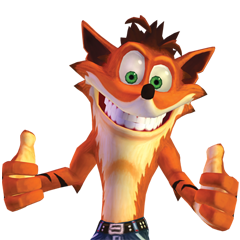 Offline
Re: Anyone else notice things are unbalanced?
---

Just--Tank wrote:


We're working on a system, codenamed "DCDS" =) that will allow us to make balance changes on the fly to specific values for armors, weapons, etc. In the meantime, we're gunning to introduce some balance changes in an upcoming Beta patch, not likely before the Holidays.

We will keep you posted.

Cheers,

Tank

---
when is the SP demo available?
Re: Anyone else notice things are unbalanced?
yo young goldyhawk I hope to see you in the arena kid. Keep getting better and hopefully you can put up worthy competeition to my superiority. lol me and my warriors will feast on the fragile in the arena.