Reply
Topic Options
Mark Topic as New

Mark Topic as Read

Float this Topic for Current User

Bookmark

Subscribe
Highlighted
16 replies 271 views Edited Jun 6, 2013
When someone steals your kill u just some small assit point...we need more..how bouth replemishing the health of the assit player...
Re: Anti stealing kill idea
[ Edited ]
Jun 6, 2013
that would rake up favors Jordan!
The only thing that can be called a closely legitimate kill steal is the effect of Hades Lance and Cerberus fire, imo (I kill opponents by Hades lance while they are in brutal kill animation often). They deal continuous damage that LEGITIMATELY, put victim in red halo first. Sure other weapons have some lasting effects but these 2 are the greatest.
you will have to excuse those who jump in at low HP opponents and get them in red halo. it's part of the game! and it's rightly so!
Re: Anti stealing kill idea
Jun 6, 2013
I'm very confused about this kill steal thing some people keep ranting about. The way I see it, there aren't unjust kill steal around. Mind explain it? or a youtube video showing what a kill steal looks like.
Re: Anti stealing kill idea
Jun 6, 2013
an example of a kill steal would be if you were fighting me, answers about to grab me for the kill, when your teammate comes in and takes the kill. the way it will be with 1.08 is that the only person who can grapple a person with a red halo are the person who put him in the state or his teammate. after a few seconds anyone can take the kill
Re: Anti stealing kill idea
Jun 6, 2013
actually, in that situation u should really be glad about it 'cause they will be really angry when they get up, activate item or magic and u are toasted. If u miss 2 seconds, it's good that u have a friend nearly to prevent a disgraced death!
Uncharted Territory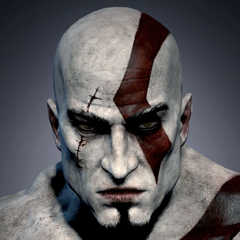 Registered: 03/18/2013
Offline
1944 posts
Re: Anti stealing kill idea
Jun 7, 2013
I dont care if I get my kill stolen, well if I cared for my stats I might have. I could have had a way more higher k/d ratio cuz I always get my kills stolen. Well, anyways as I said I dont care if my kills get stolen, the problem for me is that I dont get an assist, this usually happens when someone brutal kills the guy that I stunned.
Re: Anti stealing kill idea
Jun 7, 2013
You have 2 secs of priority right in patch. I thin that a kill steal is the guy who come running and drop a magic or special just before you the last hit, and take the kill or brutal (he lasthitted, remember?) How do you fix this?