Reply
Topic Options
Mark Topic as New

Mark Topic as Read

Float this Topic for Current User

Bookmark

Subscribe
Highlighted
Re: All Multiplayer Bugs! Post your glitches here!
about the blade of poseidon(the lvl25 weapon ) : it's supposed to provide you an orb that replenishes your magic after you used a combo or the square special but it doesn't work all the time . the orbs will most likely don't appear at all
DJMadCow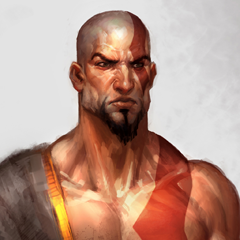 Offline
Re: All Multiplayer Bugs! Post your glitches here!
I've experienced the Ice Chimera glitch, where he ends up not dying in the Desert of Lost Souls in Trial of the Gods. Happened once yesterday and twice today; never experienced it before the patch 1.04 although I do recall some other ppl mentioning it too before the patch as well.
Try "Die for Olympus" in GoWA MP. Click sig to see how
Re: All Multiplayer Bugs! Post your glitches here!
@gow71
it happened to me too, and it happened to me in both ends of the portal in desert of lost souls.
Also happened in any portal in any map, you cant go thru. Death is the only way to get out.... pretty annoying bug btw. And it never happened to me in 1.0.3
mrvlrdr101 Offline
I-DISINCARNATE-I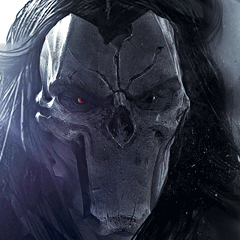 Offline
Re: All Multiplayer Bugs! Post your glitches here!
A couple issues still: having a lot of kick backs to the lobby from about 1 to 4 minutes into matches. It happens in any type of match and some days it's worse than others, but seems worse since the 1.04 update.
In the bog of the forgotten, I will sometimes get stuck in/on the right altar ( the one with the mouth draining lethal fluid ). Basically a player will fall into the altar with the top half of the body being exposed. It traps you and guarantees a death at the hands of an opponent.
Tether fly by still happens but much less than before the 1.04 update
If one player is next to a chest and another is attacking said player with a "godly weapon drop" sword, he can attack nonstop until death. The attacked player even with full health cannot move from the spot and takes about 9 fast non-stop hits and dies. Been on both ends of it and mostly occurs in the " walls of Troy" .
In trial of the gods co-op, a glitch with the chimera where it just crawls around and can't be attacked and doesn't attack. This is during the earliest point while the beast still has its snake tail attached.
This may be by design but in trial of the gods either mode, time seems to be overly abundant in the desert but runs out much quicker in the rotunda and even quicker in the forum of Hercules.
Match making seems unfair most of the time. All my alignments hold a 36 or above ranking yet for example, a favor of the gods or capture the flag match will pit a 39,36, 33, 30 together against an 8, 18, 22, 30. It rarely matches teams evenly.
Time between matches is sometimes as short as 9 seconds giving you no time to switch alliegence or weapons, armor ect......
That's all I can think of right now.
Re: All Multiplayer Bugs! Post your glitches here!
Hello there. It seems that I am dealing with a big bug that a lot of other players are. Since the recent upgrade It seems like my character exp is stuck going towards my poseidon character rather than the one that i choose. I have tried turning the game off and back on, selecting any other god alignment, playing through a match, but it still just makes it my poseidon allegiance. Even if i go to join a match and then exit back to the loby its just switches back.
Re: All Multiplayer Bugs! Post your glitches here!
New Glitch: Whilst playing TotG's mode my character could not grapple, his light attacks went right through opponents and he could not shoulder hit anyone!