Reply
Topic Options
Mark Topic as New

Mark Topic as Read

Float this Topic for Current User

Bookmark

Subscribe
Highlighted
All MP Bugs! Post your bugs/glitches here!
[ Edited ]
121 replies 1497 views Edited May 6, 2013
First of all hello
how are you doing guys? Playing alot Multiplayer and have seen bugs/glitches in different maps?
Well you can all post them here, so the DEVS can have a "heads up". I will keep the topic updated as you post them
1) In "Trial of the Gods" Co-Op mode, in "Forum of Hercules" map there is a glitch where Hercules comes down and charges you infinitely.
2) Grappling enemies sometimes makes you jump in the wrong direction, with the "Chain" still on the enemy.
3) Sometimes enemies can activate R2 (escape mode) in the stun status.
4) Animation bug, where Hercules can grab you and press a prompt button to escape, Animation video is out of sync.
5) In "Trial of the Gods" Co-Op mode, in "Desert of Lost Souls", if you hit the Giant Titan he will damage only once of you randomly. He should damage you both i think.
6) "Maul of Hades" (advenced hammer that allows teleportation), can take damage while Teleporting. I'm not sure about this, but when you teleport you are invincible and shouldn't take damage.
7) In Multiplayer Main Menu, if you choose any other alliance and select that, and then leave the game. When you come again you will see your previous alliance, not the last one that you chose.
8) In "Oracles Chamber" : Sometimes the Oracle is not on her correct position, we can see her back. During a "Team Feavour of the Gods 2v2", I couldn't take 2 steps after spawning or I would fall through the floor and die.
9) Continue to have audio issues and glitch issues. Especially when trying grapple enemies and frozen sections where you can move your character but there seems to be an invisible wall preventing him to go forward. Also the audio is very quiet now after the patch 1.04.

10) An issue with Hercules where after you stun him you accidently kill him without going into his mini game. After doing this you do not attain victory but have to watch the clock go down all the way to 0 ending the game with a "Time Up" despite no enemeis around and the player visibily killing Hercules.
11) It seems that there are some serious Animation bugs, where you use magic and the enemy has not taken damage, you can't escape with L2 sometimes etc...
12) After patch 1.05, Alliance keeps switching again.
13) SERIOUS BUG when Zeus players fire 6 times in a row electricity waves.
14) Hades Relic Of Domination gives only 35 health instead of 50.
15) Zeus Chalice Of Ambrosia give only 40 mana.
16) Hades Hammer does still not leech life on L1+Square.
17) Hades Maul still does NOT charge on L1+Square.
18) Sword Of Zeus L1+Square description changed, no longer "chargeable" (no that it ever worked) L1+Triangle description changed.
19) Reckoning Of Zeus no longer states that you have 2 uses but you still do.
20) Griffin Armor buffed, now gives 9% cooldown instead of 6% at level 1.
21) Lance of Hades stats changed (not 100% sure but 99% atleast).
22) Spear of Zeus L1+Triangle does not silence.
23) Grapple to save a mate doesn't work or takes like 5 or 6 tries to work.

24) Hercules grab attack kills you, no matter what hp you have or how rapidly you move the stick.
25) When using desecration, the new Hades magic, you can be killed while using it.
26) If somebody hits you, then you suicide or get tossed out by Hercules waves, the enemy will take the points for your death.
27) L1+Triangle with the Maul of Zeus does not "Block Break"
28) Blade of Poseidon is not leeching magic from combos.
29) Sometimes, you can't use the portals even if you go there. This happens in all maps.
30) Sometimes Chimera is immortal after the first mini game prompt where you cut it's tail (snake).
31) Connectivity issues, Party issues and Matchmaking are still there. this time after patch1.04, more decent.
32) You can be frozen forever with Stheno at "Bog of the Forgotten" and there are no prompt butons to escape.
33) Grapple tethering issues, where enemies grab you and save you instead, enemies cannot be grappled in stun state, friends can't save you, you can't grapple enemies that are climbing etc...
34) You can get stuck in different locations aswell as mid air. Also you can fall off the map etc...
35) Traps can kill you even if you are mid air - or standing very close to them.
36) God mix bug. Ares guys use Hades items. Poseidon guys use Ares items. Hades guys use Zeus items. WHAT THE FU?
37) Wrong colour Health Bar. Enemies are in red, sometimes are shown in green and sometimes without HUD at all.
38) Teamates can kill you with thei own magic/world weapons.
39) Traps won't kill you anymore. Instead leave you open to any incoming attack.
40) If an enemy manages to knock you out of the map, it counts as a suicide towards your own score.
41) L2 can be interrupted with any incoming attack.
42) FPS slowdowns even if there is no lag at the game. Tested on Labyrinth of Daedalus.
43) Weapon mix bug. Some player do specials of Hermes Spear and Spear of fate. **bleep**???
44) Some players can play for both teams, with scores like 125-1, 200-1, with dissconnection at the end of match. **bleep**!!!!!
CloakersClub
Hekseville Citizen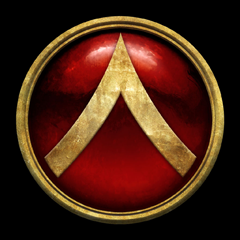 Registered: 01/01/2013
Offline
230 posts
Rafa_psc
I Only Post Everything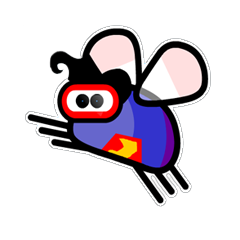 Registered: 01/16/2013
Offline
973 posts
Re: All Multiplayer Bugs! Post your glitches here!
Apr 21, 2013
---

shaggy_1982 wrote:


i can only level up zeuse i use some one else after the match it goes to zeuse and i got him to 40 hope this can be fixed

---
Just confirm and item for your selected god and it is solved.
Oracles chamber: Sometimes the oracle is not on her correct position, we can see her back. During a TFotG 2v2, I couldn't take 2 steps after spawning or I would fall through the floor and die.
Re: All Multiplayer Bugs! Post your glitches here!
Apr 21, 2013
reaches level 40 with ares but I can not do with the other Gods for ares returning after the game and stay at the same level 30 ... Not to mention that I need 5 points (Level 2 - Level 3) in the relic of the harmony of ares primarily due to server disconnect can review it in my online id >>> neptali2012 <<< god of war or my psn id
CloakersClub
Hekseville Citizen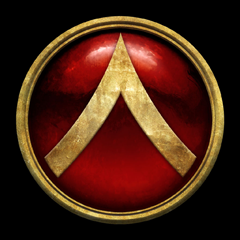 Registered: 01/01/2013
Offline
230 posts
Re: All Multiplayer Bugs! Post your glitches here!
Apr 21, 2013
Saw this post after i made a another post about it.
There is a bug with Ares relic of determination in trial of the gods. When i first equipped this relic with it at level one,it worked perfectly. After i leveled it up to level 2 it came on sporatically. Now that i have it at level 3 it does not activate at all in trial of the gods for me.
Gypsy or anyone know why this might be happening? I left in on for about 2 hours thinking it might of just got bugged out somehow.It didnt fix for me though.It doesnt activate ever or in any trial of the gods maps for me since i leveled it to level 3.
Anyone else having this issue??
Apr 21, 2013
With in the last hour around 4pm est. I got disconnected from host 5 times in a match tfotg.
It happened to the other players as well. seen them in lobby waiting for match. would get disconnected at the start of match then during.
Decided to stop waisting my time and not play.
This sucks because of double xp wknd.
Anyone else having this issue??
My ps3 is wired to router and no problems with internet
Poseidon4ever
Last Guardian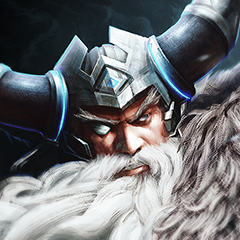 Registered: 02/25/2013
Offline
11800 posts
Character Bug.
[ Edited ]
Apr 21, 2013
Hey there Santa Monica Studios.
Since the download of your latest update (patch) 1.04 I´ve got now a well character bug,which means that when I choose one of the Gods e.g. Zeus it is automatically in my case always switching to Hades.
So I can do what I want and play with a different God for me it´s always Hades,who will get the XP.
Hope you know what I mean and will fix this bug asap.
Thank you very much.
Sincerely yours,
jetlee2777
Edit:By the way there´s also another bug,which has something to do with the XP/Kills itself.
For example if you commit suicide by means of falling out of the map,or being killed by the big cyclops in the desert map somehow your opponent is getting the points for it which is really very strange.