Reply
Topic Options
Mark Topic as New

Mark Topic as Read

Float this Topic for Current User

Bookmark

Subscribe
Highlighted
7 replies 334 views Edited Jan 20, 2013
Let me just list the things off that need to be checked or balanced.
1: Everything about Zeus is overpowered. Magic is better than Ares (and holds more charge), sword of zeus is arguably the best weapon in the game.
2: It's far too often that I beat a guy within an inch of his life and then someone else comes and kills him. Needs to award the kill to the player that did the highest damage. Also should prevent brutal kills if you weren't the one to stun them.
Hekseville Citizen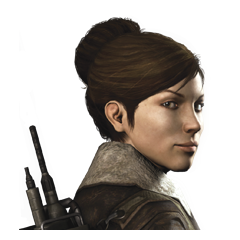 Registered: 01/10/2013
Offline
274 posts
Re: A balance and a check
Jan 20, 2013
---

d1v4d wrote:


Zeus is a battlemage class, so his Magic will be better than Ares'.

---
Yeah Ares is the brute strength option and it is easy in some cases to knock the opponent out of the battle area and get the ring out with the hammers. Since everyone has the same options and opportunities its a preference in fighting style. I think Zeus is more magic than the others and Ares would be best strength out of the others. I'm curious to see how the other gods will match in these areas and what relics they will have.
Re: A balance and a check
[ Edited ]
Jan 20, 2013
I'll duel a Blade of Zeus user with the Cerberus Blade or Barbarian Hammer any day. The Blade of Zeus isn't so great, in my opinion.

However, it's true that the magic of Zeus is leagues ahead of Ares, whose magic is almost useless against a good player. It's not a question of power, but of utility, and Ares simply can't even land his magic on a good player.

I wouldn't mind Zeus staying the same, but Ares needs to be able to hit with his magic better.
As for kill-stealing, the delay is bad enough already. I'm forced to finish my own enemies because by the time my teammates can hit them they've recovered on their end due to lag. It's hard to put into words how this can be a nuisance, but there are times when I just want to let my teammate finish an enemy so I can chase another player or get the heads up on someone approaching. Other times a teammate will get them to stunned state but not finish them off in time, and I'm unable to do anything about it because the game won't let me hit them.
Re: A balance and a check
Jan 20, 2013
I think it's suppposed to be that way...I like switching up my armor and running into a Zeus, I catch them by surprise if they can manage to hit me with their spells. I don't take much damage wearing that Vagabond-esque Sage's gear and come right back at em.
You'd be surprised how effective Cyclopean gear or a well balanced defense can be.
As has been said amny times, I'm not sure it's unbalanced cuz most of the problems I run into are hit registration due to lag. Smashing a guy over the head with my hammer should hit a guy if I time it right and thus far, moves like that are unreliable at best.