Reply
Topic Options
Mark Topic as New

Mark Topic as Read

Float this Topic for Current User

Bookmark

Subscribe
Highlighted
A Triumph of PvEvP
[ Edited ]
2 replies 257 views Edited Jan 20, 2013
Dear Just_Tank et. al;
Outside a few specific games and a few specific modes, I'm not a traditional multiplayer guy. I was dubious about GOW MP – maybe even a little hostile toward it.
But then I played it.
It feels like God of War. Distilled, refined and specialized, but recognizable. God of War is my favourite character action franchise – it has a perfect balance of depth and accessibility, brutal weight and balletic grace, environment and action. All that comes through intact, and that's no small accomplishment. Kudos.
Perhaps controversial, but I think a lot of this feel comes from the rapidly re-spawning world weapons, the chests and traps, the NPC and environmental hazards – all things I've read about as negatives that 'take away' from what the game 'should' be.
I disagree. They are a huge part of what makes the multiplayer distinctly GOW, and a unique experience. As it stands I think these elements are very well balanced, requiring a mix of player skill and map savvy – of anything out there, it reminds me a little of MOBA play, which I love. I look at all the map stuff sort of like jungling, world weapons like buffs, chests like gold. Add in some creeps and towers and map control, you basically have a MOBA (but not filled with jerks, hopefully).
I might be stretching the parallel a bit, but I mean it as a high compliment. MOBA is genre so unique everyone is terrified of designing a second map for it. I feel this MP shares some similarities, but vastly more engaging mechanics and character progression. I think it is distinct enough and accessible enough to stand apart as a worthy addition to the MP space. It's PvEvP, and there's nothing quite like it. This is the kind of MP I can fall into -- me, in general an SP purist.
Please keep it PvEvP; please expand the E in new and fun ways. I bet you already are -- the little glimpse we got in the last dev diary makes me excited.
I will leave class balance to others better equipped to give useful feedback. I've mostly played as Zeus, and I've been dominated by skilled Ares players; I suspect with all feedback it's hard to parse out what is frustration from criticism. All I can say is I've rarely been frustrated by the design, just my own skill (or lack thereof).
What I'm trying to say, in so many words – thank you for surprising me and changing my mind. I'm glad I gave it a shot. I'll think twice before doubting SSM again.
carnifex49
Hekseville Citizen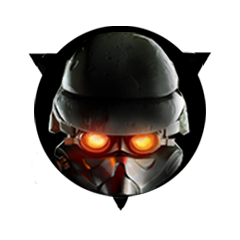 Registered: 12/19/2012
Offline
253 posts