Reply
Topic Options
Mark Topic as New

Mark Topic as Read

Float this Topic for Current User

Bookmark

Subscribe
Highlighted
Strange issue with music in GoW (Haven't tried GoW II yet)
5 replies 2200 views Edited Nov 23, 2009
It seems like after a bit of playing (say, 15 to 30 minutes or so), the various background music tracks start overlapping. It's almost as if the game fails to stop one track when you move into one area, and then plays the new track over top of it.
Over time, more and more tracks start overlapping until it's this continuous cacophony of crap I've tried quitting the game back to the main menu, but the old track continue to play. The only way to stop it is to quit the game back to the XMB, restart, and reload. Of course, it's only a matter of time until the whole process starts again.
I don't really know what could possibly be done to fix this, given that it's a console game, but I otherwise love this game, and I'm curious if anyone else is having a similar problem. I would greatly appreciate your input, guys.
- Loathy
P.S. I'm using a 120 GB Slim, with the latest firmware.
Re: Strange issue with music in GoW (Haven't tried GoW II yet)
Nov 24, 2009
Same thing has happened to me twice after entering the Temple of Pandora - multiple music tracks playing at once and nothing besides completely exiting the game can fix it. Pausing, reloading, going back to the game's main menu all do nothing to reset the music.
I beat God of War on PS2 2+ times and never had this happen.
Re: Strange issue with music in GoW (Haven't tried GoW II yet)
Nov 30, 2009
I had the same problem as well. It's annoying. Don't worry, it has nothing to do with you PS3.
I read online that some versions of GOW I on the PS2 had this very same bug. My PS2 version didn't, therefore I was quite surprised when I encountered the music glitch during by GOW Collection play through. I think that in porting over the code, someone at Sony or Bluepoint Games missed this bug and it came along for the ride. Kinda funny, in a way...
Still, I hope someone at Sony releases a patch. It's a pain to always quit out to the XMB and then re-load. Strangely, I ONLY recall the bug occurring when the Temple of Pandora b.g. music started playing (it sounds kinda synth-like); it doesn't seem to happen in any other part of the game, nor in any other part of Pandora's Temple, thankfully.
Treasure Hunter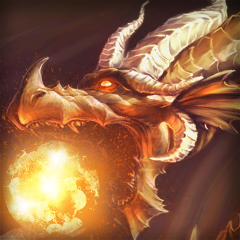 Registered: 04/05/2009
Offline
8212 posts
Re: Strange issue with music in GoW (Haven't tried GoW II yet)
Jul 3, 2012
I know this thread is old, but I had this happen to me just now. I was going for Speed of Jason Mcdonald so I couldn't quit.
Re: Strange issue with music in GoW (Haven't tried GoW II yet)
[ Edited ]
Aug 22, 2014
Same thing happens in the Collection disc and digital version of the game (I got it for free via PS plus). I even borrowed the Saga disc version and it's the same sh*t.
EDIT: I didn't realize they done f*cked this game in some of the later PS2 copies. It wasn't Bluepoint's fault after all.
http://www.gamefaqs.com/boards/971800-god-of-war-collection/52329338
It's your friendly neighborhood maniac: ZANIACK