Reply
Topic Options
Mark Topic as New

Mark Topic as Read

Float this Topic to the Top

Bookmark

Subscribe
Highlighted
Weapons and Armor, Dynamic Themes.
33 replies 890 views Edited Jan 4, 2013
What if we could add cool effects to our weapons and armor? Have this cool Flame slither around the Armor or have Blue Flame for our weapons.
Would be able to change the Colors of these effects to have Purple Flame and such.
Would also be cool if you could add Effects to your Tattoos. I don't think this would be Hard for SSM to put in. Would be epic and clans could all have the same color of effects.
Re: Weapons and Armor, Dynamic Themes.
[ Edited ]
Jan 10, 2013
The idea came from a game I had previously played online. It was an MMO that involved a enhancement system. The higher level the enhancement, the cooler the effect on the weapon. Much like in Previous god of war games. Your blads would start out with no color, then the higher the level they got the more dynamic effects were added to the blades.
Now the setup would be pretty simple. Level 1 and 2 wouldn't have any glow to them. Level 3 could have a slight glow. Level 4 could have something significant and level 5 be decked out with the highest tier design.
Thsi was something I was thinking about. This is a great picture from the game I used to play, excuse the terrible graphics as this game is over 10 years old.
While it does look cool as just a picture, mind you all of these things are dynaimc. Every decoration you see moves. Levels 3 and 4 in the picture, they have glyphs traveling all over the sword in real time. Level 5 has glyphs too, with lightning striking the blade. Level 6 has the swirl around it, with a light that travels up to the point.
Something like this would be cool for God of war. Maybe not as crazy and glowy as the level 9 for armor, but on a sword it would be pretty cool. For armor, you could add a visual for having higher level armor or even having the same set of armor. Say if you have a full set of Ares armor on, you have a slight red glow around your character.
Here's a few other pictures of the dynamic design to the weapons.
Left hand you have a shiny shield. While it looks kind of to be just a mess, the pink area is actually a glyph moving back and forth and the light constantly sparkles around the shield. The hammer (or mace, been a while since I played lol) is a high level enchant that glows constantly with hard to see glyphs traveling around the weapon.
Hard to see on this weapon, but it's a high level enchant and it has black clouds surrounding the weapon with lightning showing up in the clouds every once in a while.
The pictures I added may look silly, but the thing to remember is, it's god of war and it's 2013. I'm sure any effects (even if taken from this game) would look a lot cooler. Not only that, but notice how the effects are cool and catch your eye, but you can still tell what the underlying weapon is.
Edit:
Another idea I had a bit ago, is if we could open up the god chests to get pieces of "stones" or elemental enchants that we can use to give said weapons and armor different glows.
Say for example, there's 5 pieces per every stone. For Ares, everything is going to be fire. Dragons spewing fire, swirling fire, flickering flames, etc. The cooler or higher "tier" the glow is, the harder it will be to find the pieces for it. Once you get it, you can use the pieces you got to upgrade one weapon of your choice with a certain animation depending on what set you completed.
DJMadCow
Uncharted Territory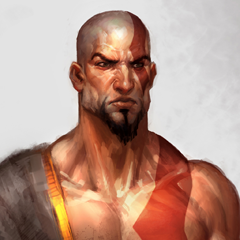 Registered: 12/12/2012
Offline
1355 posts
Re: Weapons and Armor, Dynamic Themes.
Jan 5, 2013
Re: Weapons and Armor, Dynamic Themes.
Jan 5, 2013
---

DJMadCow wrote:


Nice idea, are those shots from Fiesta Online? I read your first post GoldHawk and thought "hmmm... this sounds and looks familiar". I used to play that MMO too.

---
Yes they are!
I was insanely addicted to that MMO for years and I loved their enhancement system. Pretty perfect if you ask me. Looks really good, but hated how it cost so much money to do it.
Uncharted Territory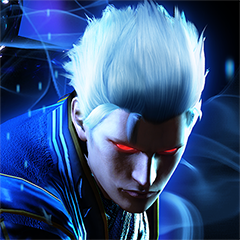 Registered: 11/29/2012
Offline
1333 posts
Uncharted Territory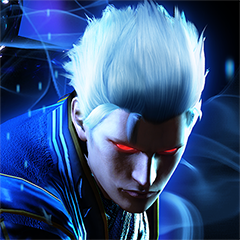 Registered: 11/29/2012
Offline
1333 posts