Reply
Topic Options
Mark Topic as New

Mark Topic as Read

Float this Topic to the Top

Bookmark

Subscribe
Highlighted
One of the worst netcodes I've ever encountered
7 replies 223 views Edited Jan 4, 2013
wow. I"m truly shocked at how horrid this game's netcode is. I played today only to encounter hits not registering, damage being taken way out of the assigned range, people failing to get launched in the air. It was zero fun. I don't see many casual fans playing this simply because you shouldn't have to plan a course of action based around a terrible netcode. Maybe the very small hardcore will but the casuals will not. I hope it gets better because it does have some potential but the performance is just too shoddy. I love GoW and anticipated this component but it's shaping up to be something that will be dead a month after release. Santa Monica has ALOT of work todo in a little bit of time.
Re: One of the worst netcodes I've ever encountered
Jan 5, 2013
Ive played it for some time and you do kind of get used to it but I have to agree somewhat. The netcode is not as smooth as it should be and this could turn off a lot of people.
RichYungThaBest
Lombax Warrior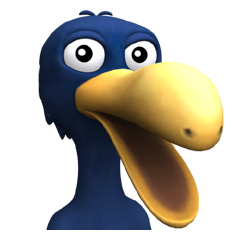 Registered: 05/29/2012
Offline
157 posts
Re: One of the worst netcodes I've ever encountered
[ Edited ]
Jan 5, 2013
Guess I'll jump on the bandwagon for a moment and say that I'm starting to wonder about this myself.
I just finished two matches with an enemy who was parrying and grappling me for actions I finished taking over half a second before.
I'd be halfway through a Triangle attack (Zeus Hammer and Minotaur Hammer), and he would suddenly grapple or parry me as if I was still dodging or using Square. His I-Frames would kick in during my combos, and I'd also be hit by his triangle even if on my screen I'd hit him first (usually with a light attack.)
I understand that there has to be a decision making process for the game when two console viewpoints collide, but it's still irritating that I get sent flying from an attack I was countering.
EDIT: I just want to be fair and say that I get up really early, and that this time of the day isn't prime, and I was probably being placed with international players.
Re: One of the worst netcodes I've ever encountered
Jan 5, 2013
I'm level 30 with Ares, been playing since day 1 of the beta (Like Mid December or so) and its just not as smooth as say.. the Tutorial is. I know I know, i dont know what they can do but it will turn people off..