Reply
Topic Options
Mark Topic as New

Mark Topic as Read

Float this Topic to the Top

Bookmark

Subscribe
Highlighted
New game mode:Adventure mode.
11 replies 612 views Edited Apr 9, 2013
Soooo,there are bunch of threads about runners etc,so i came up with idea of new game mode for those who like to do oppisite than fight.
Adventure mode! 100 meter dash! rules are simple,you have to run away from opponent that is chasing you and open a chest before he kilss you!
In Adventure mode you get dishonorable points if you kill anybody,but you get bonus favor when taking you time and stop smelling flowers.
Speed of hermes! you have 20 seconds to collect 15 chests!
Ninja! capture or reverse points while enemies are chasing you and you are in less than 40HP
Bunny hop! hop 100 times in a match to get extra favor!
No honor! Kill steal 10 kills in a match.
Never let you back hit to ground! Run for health fountais that are atleast 200 meter away to get extra favor.
Face me coward! gain extra favor by running and bunny hopping for quest to search team mate to help you and kill stealing your team mates kill.
By the gods? Earn title and extra favor by doing zero kills in a match,rewarding you the mantle of Make peace not war!
Heavy duty! Earn the favor of the gods by hording the world weapons only and killing enemies with it.
Phalanx! Lure your opponent to team mates and gang rape him to gain extra honor and favor.
Re: New game mode:Adventure mode.
Apr 9, 2013
That was hilarious! I want to play Adventure mode! Sounds ten times more fun than killing... seriously who wants to kill when you can smell flowers and jump around.
No wait... that is what people are doing in the games!! except smelling flowers that is. But in all seriousness, Objectives > Combat = Turd
Re: New game mode:Adventure mode.
[ Edited ]
Apr 9, 2013
Re: New game mode:Adventure mode.
Apr 9, 2013
I don't see what is the problem with playing smart.
In Champions match I usually play smart, my opponents are beating each others while I am waiting for my opportunity to step, in while picking up chests gaining lots of Objectives points while doing so.
The guys who play only for the kills are stupid imo
---------------------------------------------------------------------------------------------------------
____________________________________________________________


Rafa_psc
I Only Post Everything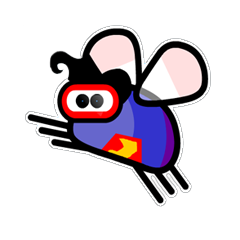 Registered: 01/16/2013
Offline
973 posts
Re: New game mode:Adventure mode.
Apr 9, 2013
Eh, just let the chest fairies handle the objectives. Idc if it's stupid, I have fun fighting and killing and thats what I want to do! But in all seriousness, its good to be able to do both lol.