Reply
Topic Options
Mark Topic as New

Mark Topic as Read

Float this Topic to the Top

Bookmark

Subscribe
Highlighted
I'm not level 40 on any God.
9 replies 238 views Edited Jun 11, 2013
I guess I should stop playing with people getting their free Ascension if they had their original characters erased.
Ascending is great in theory, but now the game becomes even more unbalanced for new players or low levels getting into the game. The matchmaking is going to be a mess.
Can someone list the armors and how the changed stats are listed for each God? I'd be curious to see the weapon changes as well, but frankly it is beyond lame that there isn't actually a godly weapon.
Re: I'm not level 40 on any God.
Jun 11, 2013
Yes, it is ridiculously unbalanced now. I used to love playing and now I doubt I will play much at all due to this.
I didn't have much time to play and none of my characters are above 30 so I doubt I will ever enjoy it again. I never had a problem with many people and usually go positive, but ever since this bull I played 3 games and there was 1 guy that was prestiged in every game and we didn't stand the slightest chane. ( it was a different person every game not the same guy ) All 3 of these guys that prestiged had at least 3x the amount of kills as the person under him at the end of the game and couldn't be stopped it felt like. They were all using Poseidon.
Those of you that still enjoy the game get all you can out of it while you can. I can promise you there won't be any new players that jump into this multiplayer now and continue playing since they have no chance and will get utterly destroyed by all the people who have prestiged with armour and weapons with double their stats.
Re: I'm not level 40 on any God.
Jun 11, 2013
You do realize that Ascending doesn't really give a Champion that much of an advantage at all really. Even with those of us who got a free ascension because our stats were reset. The weapons and armors are only +1% on all stats. It's really not as bad as you think. There really isn't much of an advantage at all. Sure you have new armor and weaponst and look the same and do the same thing but the people who got the free ascension really don't have much of an advantage over everyone else with the ascension or without.
Re: I'm not level 40 on any God.
Jun 11, 2013
Yeah, It's gonna be so unfair playing with those Ascend warriors D: That game made me annoyed as hell x3 playing with low leveled warriors and how sucky they were D:But I'll still play it
....
Re: I'm not level 40 on any God.
Jun 11, 2013
Uncharted Territory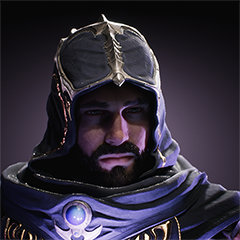 Registered: 12/13/2012
Offline
1346 posts
Uncharted Territory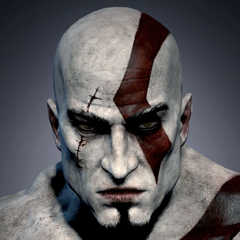 Registered: 03/18/2013
Offline
1944 posts
Re: I'm not level 40 on any God.
Jun 11, 2013
Right now Im just going to spam through Desert of Lost Souls totg until I level my guys to 40 and possibly to ascended level 10 so I can have a decent chance to fight.
Re: I'm not level 40 on any God.
Jun 11, 2013
Re: I'm not level 40 on any God.
Jun 11, 2013
The first match I played tonight no one on my team had godly ranks yet the opposite team had every person (4) up to at least level 15 with a godly rank.
I've been having issues with the connection symbol appearing in every match, and one player in particular has a crappy connection and it only appeared any time they were near me which caused my character to lock up in place.
Every match after that the symbol is popping up and I'm getting locked in place unable to do anything. I am on a wired connection and as usual this is the only game I'm having issues with.
This is only happening after the newest patch as it was extremely rare for it to show up previously when I played.