Reply
Topic Options
Mark Topic as New

Mark Topic as Read

Float this Topic to the Top

Bookmark

Subscribe
Highlighted
Community Weapons Tier List Discussion Thread-Swords
14 replies 370 views Edited Jun 8, 2013
All topics and discussions regarding testing and placement of swords should be posted here. Remember key factors to consider are Specials, combos, stats, and the weapons overall usefullness. The Tiers themselves Are S-D With S rank being considered overpowered. We're using a 5 point scaling system for each category. and the average of the numbers should help with placement. Please keep discussions civil and have fun!
Uncharted Territory Registered: 04/17/2013
Offline
1375 posts
Re: Community Weapons Tier List Discussion Thread-Swords
Jun 8, 2013
Lance of Ares
Specials: 1
Neither special is all that amazing. Even as a support weapon this lance fails compared to other weapon. The light special is slow and burns enemies but unlike Poseidon does not shield allies. Slow > Burn in almost every situation. The only appeal to it is in countering Demigods or knocking enemies off cliffs. The heavy does decent damage and provides a PD Buff to allies near you. However it requires them to stay close and does not last. Implementing the buff itself is situation seeing as its your only special that you can combo into and you'll be using it more often for that. Cooldowns are quick which is great and the only thing keeling it from being lower
Combos 1: combos are very limited with this thing. Unlike the LOP the heavy specials does not bounce enemies that or for that long. Grappling after is not easy and with that being the only one of the two you can combo into it limits it's potential. If the nerf is reversed it might go up a tier...maybe.
Stats 3: 3PA and 10 EA is great for a support weapon especially one that's class is focused more on the physical side. Run this with chimera and fury armor and you are set.
Overall usefulness: 1 this is not an easy weapon to use especially after they nerfed spears. As an Ares class support weapon it's heavily outclassed by the Blade of Athena which can heal and ravage teams. This doesn't. Sadly enough Wall of Flames does a better job at providing PA buffs to allies and you don't have to shadow them to keep it. Max this and move on.
D-Tiet and just barely at that.
Uncharted Territory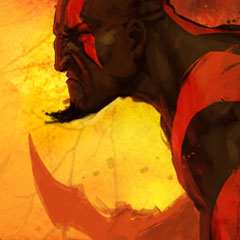 Registered: 01/16/2013
Offline
1497 posts
Uncharted Territory Registered: 04/17/2013
Offline
1375 posts
Uncharted Territory Registered: 04/17/2013
Offline
1375 posts
Poseidon4ever
Last Guardian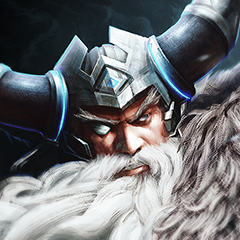 Registered: 02/25/2013
Offline
11800 posts
Uncharted Territory Registered: 04/17/2013
Offline
1375 posts
Poseidon4ever
Last Guardian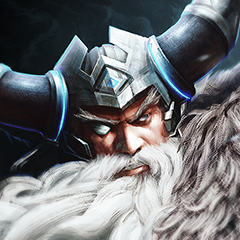 Registered: 02/25/2013
Offline
11800 posts
Uncharted Territory Registered: 04/17/2013
Offline
1375 posts
Uncharted Territory Registered: 04/17/2013
Offline
1375 posts