Reply
Topic Options
Mark Topic as New

Mark Topic as Read

Float this Topic to the Top

Bookmark

Subscribe
Highlighted
Community Spotlight #2 - Poseidon4ever
48 replies 767 views Edited May 22, 2013
Welcome to our second God of War Ascension Community Spotlight!

Community Spotlights showcase individuals from our community on our site. Interested in being the next Community Spotlight? Email us why you think you should be next at sonysantamonica@gmail.com


This week, we'd like to introduce you to Poseidon4ever, a prominent member of our community and well-known Poseidon Champion in multiplayer. Check out the Q&A below to see what makes him such a dominate player.

Sony Santa Monica: Tell us a little about yourself and how you got into God of War.


Poseidon4ever: I'm an undergraduate student at North Central College. My current major is pre-med/ health and I plan to attend Northwestern University for my medical school studies. From there my goal is to begin a career as a Neurosurgeon.

Personally, my interest in God of War was sparked by a trip to GameStop. While there, I came across the guide book for God of War 3. Naturally, I was quite impressed with the combat system and graphical prowess that the SSM team implemented into the product. I simply HAD to give the series a try.

SSM: Which is your favorite God of War and why?

P4E: Choosing my favorite God of War is NOT an easy task! To be honest, I really have to gauge such a question by basing my answers on subset criteria. If we refer to gameplay and writing, I feel that God of War 2 had the most functional/fun mechanics and an excellent story that "flows" with nigh flawless continuity. However, in the event that we compare games based on the raw EPIC feelings and adrenaline rushes I received, God of War 3 takes the cake by a mile. There is nothing in this series more satisfying than overcoming IMPOSSIBLE odds to tear down the walls of Olympus.





SSM: Why did you choose Poseidon as your Main in Ascension Multiplayer?

P4E: Poseidon is my main God due to his support/tank nature. I will be perfectly honest and say that I generally do not play this kind of "class". In all of my MOBA games, I play physical DPS dealers. However, I was really inspired by what I call the "flavor" of his character. After playing God of War 3, I was really struck by the way he was designed. I apologize for having no clue who created his character model/concept art, but he/she is AUTOMATICALLY the greatest artist ever in my book. Needless to say, when I saw that my favorite God from the Greek Pantheon was being offered, there was no alternative allegiance to pledge myself to. I had become… Poseidon4ever!

SSM: It takes a lot of effort to run around in matches and heal people in addition to engaging in combat, how do you manage both?

P4E: You bring up an interesting point here. It's immensely difficult to focus on healing endangered allies while staying engaged in combat. My implementation of that strategy requires keen situational awareness. I would say that well over 70% of my thoughts in game are things like "where are the enemies, are they near the objectives, where is our 4th guy, do I drop the heal ring or try to kill the enemy before he lands the final blow on my friend, should I let him die to secure the altar, and where am I needed most". I value the team as a whole far above myself. If I keep those questions in mind, healing allies during combat becomes second nature. I will do anything to secure the win and the fear of death is non-existent in my mind. Perhaps this lack of fear makes me more dangerous.





SSM: What's your current build for your Champion?

P4E: Some may call me a "one trick pony" but I really only use my favorite build. Here it is folks:


Relic of Resilience
Cloak of Boreas
Poseidon's Crest
War Armor of Poseidon
Lance of Poseidon (my baby)

SSM: You have quite a knack for combos! What are your go-to combos currently?


P4E: I have several combos that I implement in my fighting style. Some that I encourage for all spear users is: jump circle, hold triangle until you launch with them, press triangle, square, square, grapple. It's a basic yet powerful sequence that deals significant damage to non-Poseidon Warriors. One of my favorite combos that I suggest trying is for the Lance of Poseidon: Jump L1 triangle, grapple, hold triangle until launch, square, square, triangle mash (until you get the multi spearhead attack). This will usually decimate an Ares or Zeus worshipper's health. I'm aware of a multitude of others and I do my best to help people learn them.



SSM:

Which is your favorite Multiplayer Mode and why?

P4E: In my opinion, 2v2 may be the most reliable game type for a fun brawl. With a good friend at your back, and the favor of the gods on your side, nothing can stop you. Despite the reliability of 2v2, I must say that 4v4 team favor is hands down the game mode with the most potential. The epic feeling of being 4 champions on a quest to defeat an equal team is unparalleled. Here, I feel most at home with my role as a team support/healer. I enjoy this mode more than anything else currently available and it easily blows the other team-based multiplayer games I've played out of the water.


SSM: You've been super helpful with showing people the ropes, any reason you feel compelled to do so?

P4E: I feel compelled to help people in this game for a number of reasons. First, it's simply in my nature to help people that ask for it. If someone needs helpful information and I have the ability to share it, I would consider it shameful to not assist them. Also, I know firsthand what it is like to be the new guy in competitive games like this. It can be a little overwhelming at times. I suppose it would be fair to say that I help people out of a sense of sympathy for their experiences in the game and a natural tendency to care for others in the gaming community. Sometimes I even imagine that I am Gypsy or Tank acting as the Community Manager for God of War. If I ever had a gaming job in mind, it would be their role of assisting these fans! Helping this series' followers become the best Warriors they can be is my #1 goal!

To learn more about Poseidon and to download an epic wallpaper, go here.


Uncharted Territory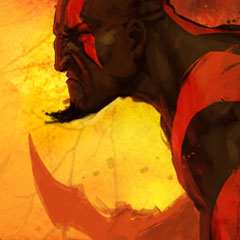 Registered: 01/16/2013
Offline
1497 posts
Uncharted Territory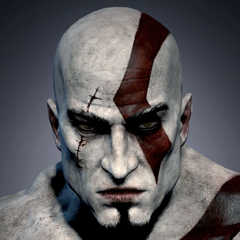 Registered: 03/18/2013
Offline
1944 posts
Hakusan-Marshall
Monster Hunter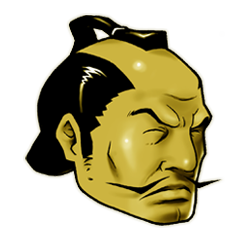 Registered: 05/15/2013
Offline
41 posts
mrvlrdr101
Uncharted Territory Registered: 04/17/2013
Offline
1375 posts
stripesmarine
Treasure Hunter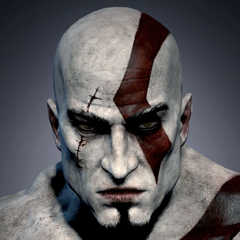 Registered: 01/08/2013
Offline
5591 posts
Re: Community Spotlight #2 - Poseidon4ever
May 22, 2013
i honestly laughed my @ss off looking at this in a good way p4e ! *continues to laugh ..
_____________________________
Long, Live, The Shade Legion Σκιά !

TLoU GotY 2013 .