Reply
Topic Options
Mark Topic as New

Mark Topic as Read

Float this Topic to the Top

Bookmark

Subscribe
Highlighted
Well, there needs to be a balance. I don't want the game throwing me into matches that are half over and/or already one-sided.
If it's in the first 2 or 3 minutes, I'd say that's good.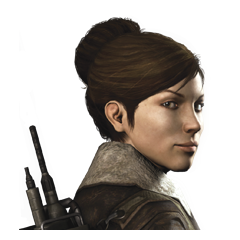 Offline
That is a solution for trying to balance the teams. If you are stuck in a 1 vs 3 match or a 2 vs 4 match it isn't fun at all. I know niether is starting out losing but isn't that what happens anyway on 1 vs 3, 2 vs 4 match anyway? You'd still get the 500 points for match ending and get whatever you could from chest , alters and if you got kills. Might make getting into matches better since the system would have more options to get you in. As long as they fix a host migration issue matches would start faster and hopefully go to the end. This gives team balancing and quicker matches a solution. So losing or a low favor for your first match wouldn't be such an issue since things would go smoother and hopefully next match would start off balanced.
Re: Abandoning Game
[ Edited ]
What is this 500 points for match ending you are referring to?

If you're at max level (which will happen to everyone eventually) you don't need exp, which is even less incentive for quitters to stay.

Additionally, you don't receive rewards or exp for leaving a match early, so the people leaving obviously don't care about the experience.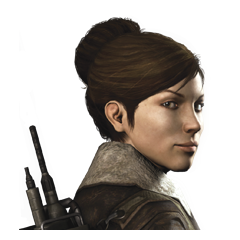 Offline
It plainly states +500 points when it tells you what your leveling up for . Its is for match completion. When they are maxed out very little will be incentive to stay you have a point there but taking things away when they have system glitches that throw you out or when the host leaves isn't a good idea either. It awesome you point out the flaws in others suggestions but don't really give one in return that will work and doesn't have the flaws you point out......
Re: Abandoning Game
[ Edited ]
You appear to be confused. Your match completion bonus is redundant because they didn't care about the experience, and that's all it is.

Also, I already gave a suggestion, if you'd care to read before speaking, which was to allow people to join within the first 2 or 3 minutes so that they'd be there for the majority of the match and still have a chance to turn things around.

Otherwise it should just let them join a fresh one with other players, allowing new matches to have a full game instead of falling into a cycle of unfilled games that people are forced to join partway through.

They can also rebalance the teams to 3v3 from 4v2 and 2v2 from 3v1 (if it comes to that) using the players currently in the match. With an odd number there's not much you can do.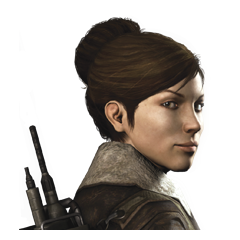 Offline
First of all you asked what it was ( 500 points I was talking about) (so explaining your question isn't redundant) and secondly you only helped /criticized another person's suggestion of letting them join already started matches . It wasn't your idea only commenting on someone else's suggestion again. I did read and you admitted to dropping out of losing matches, this is part of the problem . That is all you've said. I made sure I was correct before I posted it. There isn't a fix all solution. Something will be said either way they do it , waiting for a fully balanced team makes match starts prolonged , not having a fully balanced team when starting or starting a losing side's match makes people that hate losing mad. At least giving clear suggestions lets the developers know what the majority of the gaming community would rather have it at.
I'm sure that devs are tracking other games it's not that it's hard.
Main problem is the total player amount in 1 round. keep in mind that there is always a "rage quitter" in every multiplayer game.
If it was like 12 vs 12 none would notice those 2 players that just left BUT...
4 vs 4 is perfect for this game because there is always some action. Beep in mind you are using "white weapons"
Anyway... There is a reward for staying and comepleting the round (+500)
Maybe... *tries to quit at the end* "You can't quit the round is almost over"
If he quits early in the game thats fine cause if someone COULD join during the game it would be quite "balanced"
I still think they made a great job with this multiplayer


[url=http://www.yourgamercards.net/profile/Carrioner/][img]http://www.yourgamercards.net/trophy/a/Carrioner.png[/img][/url]