Reply
Topic Options
Mark Topic as New

Mark Topic as Read

Float this Topic to the Top

Bookmark

Subscribe
Highlighted
How Did You Get Your ID? (Thread)
47 replies 689 views Edited Aug 2, 2012
So how did you get your ID? For some people it's obvious, like their name, date of birth, naming what the human body is made off, seizure while choosing the name ( what kind of ID is you93383940034sda ? ). Maybe fakehound's gonna audition for a spot as a double agent on Cats vs dogs, you never know. Anyhow, my story - In 2005 there was a lovely site known as Pokemon Crater. It had over 11 million members, with 5 million online every day. Basically, you had the best representation of being in a pokemon infested world on the internet. Now any user name I could think of was already taken. The way you ranked up, was by extracting points. So, I tried, ' TheExtractor' username was taken, I replaced the O with an E and boom I got in. ( This should calm the nazis on my case for changing the spelling) From that day on any site I registered for I used this very ID.
So how did you get your ID?
Re: How Did You Get Your ID? (Thread)
Aug 2, 2012
I got my ID by going to the off-topic section and asking my off topic questions there. Then, I went to play a PSP game that had online, so I created a PSN quickly, not caring about my PSN name because I just wanted to play it. I chose my name and then 3 random numbers after it.
I only kept it for my PS3 because I bought a few crash games on it and I wanted to keep them. I wish I hadn't done that, though...
Re: How Did You Get Your ID? (Thread)
Aug 2, 2012
Re: How Did You Get Your ID? (Thread)
Aug 2, 2012
Uncharted Territory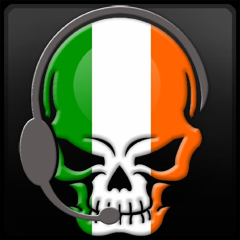 Registered: 07/16/2011
Offline
1162 posts
Re: How Did You Get Your ID? (Thread)
Aug 2, 2012
Got my first name from the name Nathan Drake (obviously) and the second name from a character called Jack Shepard who was in LOST and I loved that series back in the day
Hekseville Citizen
Registered: 09/26/2009
Offline
226 posts
Re: How Did You Get Your ID? (Thread)
[ Edited ]
Aug 2, 2012
well, "Abbas" is my last name, and there was this kid in middle school who thought my last name was the coolest last name ever
. so he kept calling me "the Abbas man".
so highschool comes and I got my PS3, and when I was creating my PSN account, I remembered that middle school kid. so I put that in, but PSN said I had to add a number, so I added the number 47 exactly because I am fan of the Hitman series (can't wait until Hitman: absolution by the way!
) and I love the series, so I used the agent's codename which was, 47.
yea....I know.....Cool story bro......
________________________________________________________________________________________________________________________
Re: How Did You Get Your ID? (Thread)
Aug 2, 2012
My nickname when I took Tae Kwon Do was "Southpaw" because I was the only left-handed person in the class and I was a difficult opponent to spar with. I also want to do Let's Plays (for those who don't know, those are like walkthroughs with a live commentary), or LPs, so... SouthpawLP.