Reply
Topic Options
Mark Topic as New

Mark Topic as Read

Float this Topic for Current User

Bookmark

Subscribe
Highlighted
Install Error Code 80029564
[ Edited ]
15 replies 27447 views Edited Nov 2, 2015
I purchased Call of Duty Ghosts on the psn store and it will download fine until it goes through installation. at 14% it goes to an ERROR 80029564. ive deleted the corrupted data and redownloaded about 12 times already, ive tried the Safe Mode options, disabled Media server and made confiurations to the network settings, even did a factory restore and reformatted the ps3 and the error keeps happening. someone pls help! thanks
MOD EDIT: Moved from PlayStation® Network Support Forum. -minako85v
scarecrowman175
Fender Bender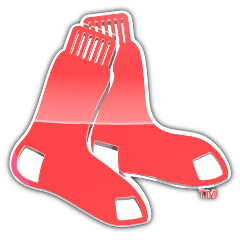 Registered: 01/23/2013
Offline
2943 posts
Re: Install Error Code 80029564
Nov 6, 2013
Did you try all of the Safe Mode options? If not, delete all of your CoD Ghosts data (Make sure no installation data is in the Game Data Utility) then go into Safe Mode and select "Restore File System" and "Rebuild Database" then re-attempt your download.
If problems persist it may be a problem with your internet. If your internet or power "flickers" whilst the download occurs it will result in a corrupted download / install. To attempt to fix this unplug / disconnect your router and modem and connect your PS3 directly into modem with an ethernet cable. After that plug in and turn your modem back on and once it's up and running attempt the download again.
If problems still persist after that I honestly wouldn't know what to tell you and I'd recommend calling Sony Support at 1-800-345-7669.
Re: Install Error Code 80029564
Nov 20, 2013
Re: Install Error Code 80029564
Dec 28, 2013
FYI I've been having issues with error 80029564 while trying to install Gran Turismo 5 updates ever since I bought the game this summer. I just gave up on the updates and signing into the PSN. But I tried again today, and finally got it to work.
I had tried 3 different hard drives (5400, 7200 and SSD). I tried ethernet and wifi. I tried manually setting the MTU speed. I tried disabled media center connections. None of these things worked. I also tried updating my Verizon FIOS router to put the PS3 in the DMZ, and interact directly with the internet. This isn't as secure, but it seems possible that the router blocks packets from time to time in false positive DDOS detections. On the first attempt with the DMZ set up, it failed.
Finally, I installed WinGate 8 free proxy server software on my desktop PC, set the port to 8080, turned on the WWW Proxy, and configured the PS3 to use that Proxy. This time, IT WORKED!
The weird thing is that the Proxy dashboard only shows a small .txt file being pulled down by the PS3, and not all the .pkg files, but they all installed without issue. Perhaps it was really the DMZ combined with a second attempt, or just a lucky coincidence, but it may be worth a shot for you to try this.
Re: Install Error Code 80029564
Jan 25, 2014
Hi, I've tried a lot of things, but the solution was using another Internet ISP.
Using my mobile phone 4G with a tethering WiFi connection, I've downloaded and installed the 1.06 update normally.
Regards
Re: Install Error Code 80029564
Jun 16, 2014
My ps still give me that problem and I have spend like 1000 rand just on data and it still give me 14% at installing call of duty ghosts update please help me I want to play