Reply
Topic Options
Mark Topic as New

Mark Topic as Read

Float this Topic to the Top

Bookmark

Subscribe
Question concerning te Pacifist trophy.
2 replies 581 views Edited May 28, 2012
I recently completed a playthrough in which I attempted to earn the Pacifist trophy. I failed to received it at the end. I know it's possible for an enemy I've knocked unconscious to die by a grenade or something of that nature.
My concern is that I may have failed to secure the trophy due to the game's introduction level. During the initial attack on Sariff Industries, before Adam becomes the Million Dollar Man and the title screen appears, you run through the mercenary-filled Sariff labs with not but an assault rifle. With no way to take them out non-lethal-like, and seemingly no way to sneak past them, I assumed this bit did not count toward the trophy.
Does it? Do I have to get past the first mercs without killings them to get the Pacifist trophy?
Re: Question concerning te Pacifist trophy.
May 31, 2012
I'm still trying for that one but it's my understanding that the only people you can kill are the bosses.
you can sneak by the baddies in the beginning if you hide back under the stairs and when they sweep near the door where you came in, run up the stairs. in the next enemy section, sneak by them on the left and out the doors. in the last enemy section, jump over the railing and hide on the left, then make a break for the room where you get beat up.

Highlighted
PlayStation MVP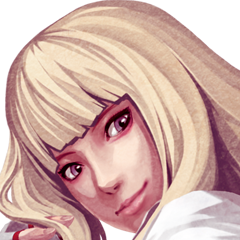 Registered: 04/26/2007
Offline
11591 posts
Re: Question concerning te Pacifist trophy.
May 31, 2012
Right. The bosses are the only people you're permitted to kill if you're venturing for the trophy. There does come a point in the game where you can complete a mission in killing someone out of necessity and then reloading your last save before that point (so as to get that out of the way).
In the beginning, you're actually given the option whether you're going to play the game as a stealth type or a guns-blazing killer. Between a tranquilizer gun and the assault rifle you picked, that was ultimately the choice made that made you who you became throughout the game's entirety.