Reply
Topic Options
Mark Topic as New

Mark Topic as Read

Float this Topic to the Top

Bookmark

Subscribe
Highlighted
DEMONS SOULS - Easy Flamelurker Fight Every Time
8 replies 7051 views Edited Oct 20, 2009
For those of you that are having trouble with Flamelurker, there is a very easy way to beat him via solo character while taking minimal, if any, damage. First, take off the thief ring if you have it on because you want your presence known at all times for larger aggro radius. Right when you walk through the fog to initiate the fight, you will notice a bone group immediately on your left that juts out parallel to you if you are looking straight at Flamelurker. You should notice a decent amount of space between the bone wall and another huge bone wall behind. This will be your position for the fight once you setup Flamelurker. The bone wall will act as a barrier between you and the boss. Shoot Flamelurker with an arrow, but be sure to have your back against the fog entrance. When he aggros to you, hold your shield up and take the initial attack (I had a purple flame shield and took no damage every time (3x solo killed)). He should be positioned right in front of the fog with you. Now, run around that bone wall to your left I mentioned earlier quickly. If you did it right, Flamelurker will try to run after you but will run directly and continually into the bone wall leaving you protected. If you find yourself on one side of the wall and Flamelurker isn't giving chase, shoot him with an arrow again. Be sure to align yourself correctly (meaning if he runs straight at you that he will run into the bone wall) so he doesn't corner you behind the bone wall. Yes this can happen if you aren't careful.
Assuming you did everything right and you are safely out of Flamelurker's reach, you can either lunge attack (you will need to position your self correctly in order to hit him through the bone wall, spear works great here), cast magic on him (bone wall shouldn't stop spell, at least it didn't stop any of my soul arrow attacks), or hit him with arrows. If you melee him through the bone wall, be sure to move back against the larger bone wall when he uses his aoe flame attack because it can still hit you behind the wall. IF you attack him via range, always have your back to the wall behind you as to avoid the aoe attack. If he runs away after an attack, he normal runs straight back. Shoot him with another arrow to re-aggro him again to run into the wall. Repeat until he's dead.
I killed him three times solo using this method. Once you learn his attacks and time your attacks from the safe spot, you can kill him very quickly (my best was definitely under two minutes solo).
Note: I came across this method by pure luck. During my initial fight he knocked me behind the wall and that's when I figured out this fighting method. This method is originally mine with no outside/online help, although am I sure other people have figured this method out by now.
Message Edited by Darkheroe on
10-20-2009
02:14 PM
I Only Post Everything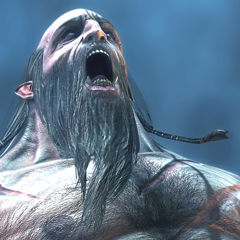 Registered: 01/31/2007
Offline
1368 posts
Re: DEMONS SOULS - Easy Flamelurker Fight Every Time
Oct 20, 2009
Translation, if you want to gimp the boss like he did, do exactly like he did........look for other posts on the topic.
Metroidvania is my favorite style of game...Would love a sequel to Harmony of Despair!
Re: DEMONS SOULS - Easy Flamelurker Fight Every Time
Oct 20, 2009
Not sure if your comment is negative, but yes you effectively gimp the boss. I have played through the game (not new game+ yet) with 6 different characters now. I killed him the old fashioned way 3 times and the cheap way three times. Flamelurker isn't that hard of a boss once you know his moves, but some people have a hard time so I figured I would share my experience.
Re: DEMONS SOULS - Easy Flamelurker Fight Every Time
Oct 25, 2009
this sure works. I had just been through the whole level with over 15000 souls, and I didn't want to chance losing it and working back through. kind of cheese, but I appreciated it when I didn't want to refarm all my souls. thanks.
Re: DEMONS SOULS - Easy Flamelurker Fight Every Time
Oct 25, 2009
Easier way:
- Remember Soul arrow magic.
- When you enter the fog, go into the bones at the left side.
- Go out of the bone and use soul arrow at him.
- Lure him into the bone.
- He should be trapped so use lock-on(R3) and use soul arrow.
- Go in front of the bones, behind the pillar and be sure you're parallel to it so that if he runs to you he won't go nowhere.
- Rinse and repeat until he dies.
Message Edited by wahaha_08 on 10-25-2009 01:30 PM
Re: DEMONS SOULS - Easy Flamelurker Fight Every Time
Oct 25, 2009
best way(once you get NG+, get makato, get you hp to 30%, equip clever rat's ring and morion blade, also ring of magical sharpness. Cast homing soul arrow or w/e that is. Will 2 hit the boss
Sadaiyappan
Uncharted Territory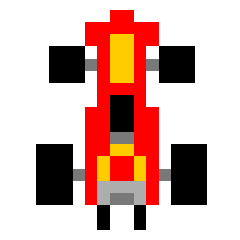 Registered: 03/17/2008
Offline
1844 posts
Re: DEMONS SOULS - Easy Flamelurker Fight Every Time
Oct 26, 2009
I've used the bones before. It works, you just have to be careful to keep the bones between him and you. You can fight him toe to toe if you're light enough to tumble with the purple flame shield. One time I beat him by standing on top of the stairs on the opposite side and soul arrowed him to death. for some reason he never came up to the top of the stairs. I've never been able to do that again for some reason though. Every time I've tried, he jumped up and pounced on me. If he's on top of you in a place where you can't maneuver well, you're pretty much hosed. The last thing you're gonna see is flamelurker's firey red chones before you become a red smear for others' viewing enjoyment.
SATOR
AREPO
TENET
OPERA
ROTAS