Reply
Topic Options
Mark Topic as New

Mark Topic as Read

Float this Topic to the Top

Bookmark

Subscribe
Re: PS3 DDR with Motion 2010
PJB4466 wrote:

I'm using a Master Deluxe pad I bought from ddrgame online and I can't get this game's workout mode to work.  It's set to count, my weight is in - but everytime at the end of the song it says 0.000kcal have been burned.  To test it, I played the game with Move and it successfully recorded calories burnt through the hand motions. 

I contacted the company about the issue and they said: 






Hi, 




We had not encountered such problem at all, since no one really  asked for it. The calorie counter should not be dependent on the dance  pad, and we do not see why it should.






 ddr game

Can anyone give me an explanation or enlighten me as to what I may be doing wrong?  Thanks.

 
I have the same problem as you. I think it is because the game is seeing the dance pad as a general controller (like a dualshock) and therefore thinks you are sittin on the couch playing with your hands. It is the same reason that you cannot activate the groove trigger with that dance pad, because the game sees it as a controller so it wants you to use the right analog stick to activate groove trigger (sliding your foot from up to x won't work).
xaznboitonyx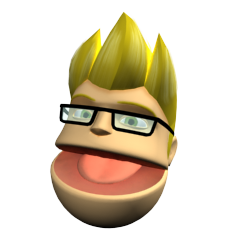 Offline
Re: PS3 DDR with Motion 2010
http://konamiplay.eventbrite.com/
this could mean they allowing people to play new ddr that's coming soon or the one that released last year. No new song packs ;(
It does say new content so that can mean that there will be either new ddr coming soon or new song packs for the game . Though Naoki says that he hopes people would enjoy the next ddr they're working on . By the way, Naoki not going to be hosting this and he says he didn't know anything about this only Konami does.
edit as of 3/30/2011
Just them showing off ddr from last year and xbox 360 ver with same song list and nothing new about it... moving along now