Reply
Topic Options
Mark Topic as New

Mark Topic as Read

Float this Topic to the Top

Bookmark

Subscribe
Highlighted
New flat screen tv and DDR does not line up now
5 replies 3262 views Edited Feb 15, 2010
I got a new Westinghouse 31.5 inch flat panel tv today. I have used my ps2 on several tvs with no problem. I hooked it up and tried to play Dance Ddance Revolution and the timing is off so that no one can hit the steps in time with the beat. I cannot tell visually it just says "almost" for every step. I tried hooking it back up to the old tv and it works just fine.
Any ideas?
Re: New flat screen tv and DDR does not line up now
Feb 16, 2010
So if I got this straight, your using your PS2 on your flatpanel.... correct? You may have to double check your settings for both the flatpanel and PS2, regarding the aspect ratio. If it's the PS3, it's best to use the HDMI input/output.
Happy Gaming!
Re: New flat screen tv and DDR does not line up now
Feb 16, 2010
Yes I have a PS2 and hooked it up to the new tv. It looks visually fine and we even used the PS2 to watch movies and it seemed great but then when I tried to play DDR all the steps were off just slightly.
I am not sure what the aspect ratio is but I will look into it. I think I might get a different tv though.
SabinKenobi
I Only Post Everything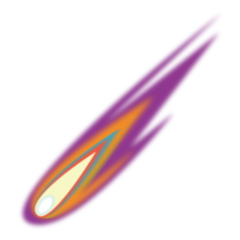 Registered: 09/02/2008
Offline
1087 posts
Re: New flat screen tv and DDR does not line up now
Feb 17, 2010
Aspect ratio has nothing to do with it. If it's a newer tv it's taking a digital signal which creates lag. You've probably heard a lot of guitar hero and rockband players whine about this. The lag is created because a Ps2is an analog signal that has to be converted, for the tv's sake, to digital. While it takes microseconds to do this, you don't notice while watching a movie or any other game because precise timing of audio synced with video isn't necessary, unlike a music game like DDR. To fix this there are two main options aside from getting a new tv: 1 is to adjust for the lag in the game settings, the newer versions of DDR have this setting but some of the older ones don't so just poke around and look for it. 2 is go into your tv settings to try and find something to minimize lag, such as screen refresh rates and blurring options. I don't know Westinghouse tv's, but Sony, being a gaming company, anticipated this and put an option on some of their tv's called "Game mode" which elimates all or almost all lag because it understands the analog/digital signal problem. For me, game mode also turns off "motionflow" which is a fancy name Sony slapped on the 120Hz refresh rate, which is also an anti-blur component to the tv (makes sports look smooth, it's amazing) and it eliminates the lag for me.
If you can't fix the lag I do recommend taking the tv back. Westinghouse is a cheap brand name and better brand names, while you will spend more, you will have a better experience with, especially in the long run. I spent a little more to get my Sony tv, but has everything and more with no problems playing guitar hero, DDR, or any other video games or movies. Hope you can get it working
Re: New flat screen tv and DDR does not line up now
Feb 24, 2010
In almost all DDR games, go in the options menu and adjust the "timing". It is simply a guess and check method, but it will probably fix your problem.