Reply
Topic Options
Mark Topic as New

Mark Topic as Read

Float this Topic to the Top

Bookmark

Subscribe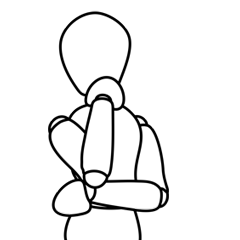 Online
Re: Game is now Horrible -Uprising Patch
---

SlashZaku wrote:
@ROYU: Yeah, that was a serious question. I've been seeing people over the past week saying to wait on spending the SP to see how things handled after the patch and to not go spending it all from the get go.

Yeah, it's expected you'd want to go ahead and load up benefitting the class you've been playing for months but with the warnings/advice from other people to put a few matches in before spending, that's what I'm going to do and see which route feels good to me from the outset.

People were complaining about Heavies so a 'hit' should have been expected. Now, if they'll further tweak it for the Heavy players and find a balance for both sides should also be expected.

---
I have 7 million skill points and I spent 5.5 million and held onto 1.5 just in case. I spent that last night though!
I hope they give us all a 2nd respec on the 14th, so that people who are unhappy have a chance to try something else.
IWILLDES-l-ROYU
Offline
Re: Game is now Horrible -Uprising Patch
[ Edited ]
isnt personal
Just want this thread to stay on topic
Im sorry you arent enjoying it either
I did not realize other players were having difficulty as well as it seemed like only my preferred class got nerfed back to the stoneage. I also did not know they slowed down the game for everyone. I thought It was just a nerf to the HVY. The Worst thing a game DEV could ever do in a shooter is to make it RUN SLOWER.
You are welcome to post ur thoughts. My bad
I Figured once the bells and whistles wore off people would see a turd for what it is, or became anyway. Took me only 3 games after the pacth to see this comming. Have not played since.
When it comes to Game play Im usually Spot on and way ahead of the curve. Ive have predicted other Game fails in the past and I am pretty accurate.
People enjoyed the game as it was before the massive change in game play. The graphics overhaul was nice but if it in any way slows down the game its a FAIL to add them. Then when you start messing with changing button layouts, and nerfing GUNS disaster is on the horizon. You risk POing anyone who enjoyed the game as is when you do this.
And honestly when i did play I saw a lot of people talking on the chat menu about how much FUN the game was even for an unfinished beta. Lot of people liked it better than COD even without the Graphics. I was one of them. Before the changes that is.
Id hope a lesson was learned but honestly i doubt it.
Highlighted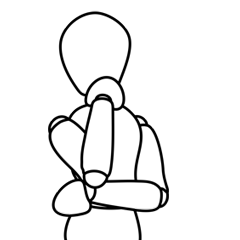 Online
Re: Game is now Horrible -Uprising Patch
Slash it is WAY better in a squad of 6 corpmates! A total different game.
However, I'm having some frustrations right now with how things are myself so I'm not going to sit here posting like all is rainbows and lollipops with the game for me.
Maybe we can squad up this weekend or one of the next few weeknights. Check the corp chat, typically people will invite you to a squad if you ask and they have room.