Reply
Topic Options
Mark Topic as New

Mark Topic as Read

Float this Topic to the Top

Bookmark

Subscribe
Highlighted
)B( - Deadly Blue Dots (dblued.enjin.com) - Leaders: Gauder, DMH2000.
Thank you.
Leaders: Chastaine, Arkhangelisk, Jbobiccus
Click here to watch the VL$ vs 3 Videos.
Tag: SC
Clan: Shadow Company
Contact: RydogV
Website: www.theschq.com

Welcome to the Shadow Company Recruiting HQ for Dust 514!
Shadow Company is an organized online gaming community, established in October 2008. We are here for any PS3 gamer looking to take their gaming experience to the next level. Much more than a clan, we are a Community, with members stretching across much of North America, Europe, Africa and the Middle East. Our "friends first" approach to structured online gaming has helped us grow to over 500 members and enables us to offer something special to shooter fans of any skill level.
Our structure is based off of various military and para-military elements with an established rank system and Chain of Command. We recognize in-game and community based achievements through a unique awards system and can offer potential leaders a position within any of our Divisions and Regiments. We operate an extensive website, complete with profiles, interactive forums, private messaging and a live chat Shoutbox. Our headquarters allows us to manage members and resources, while providing us the communications and logistics tools necessary to give us an added edge in the stratigic aspects of structured online gaming.
We operate a complete Gaming Division, with Regiments dedicated to many of today's top shooter titles. Within each Regiment are dedicated Squads that provide our members with a close knit group of friends and the intimate experiences often lacking in many large clans. Here you will work hand-in-hand with your team and Squad Staff to develop and reherse tactics and strategies for your preferred game title. While most Squads engage in scheduled training sessions multiple nights a week, there is a level of flexibility that exists which allows even casual gamers a chance to play with an organized team for those times their real lives allow.
In addition, we operate a Recruitment & Training Division and a Web Team Division that support the Community and help us grow and improve.
We have only two requirements for any potential recruits:
1. You must be at least 16 years of age or older.
2. You must have a mic.
All potential recruits must possess the ability to work as a team and be objective oriented. Personal statistics can be a source of pride for any member but you are expected to put the goals of the Community and the mission before all else.
For Dust 514, we hope to enter the scene as a heavy hitting and dependable contractor right out of the gate. Our resources and lines of communication will allow us to organize and act in a timely manner if needed, while at the same time providing us the opportunity to plan and strategize large scale campaigns to meet long term goals. We are flexible and able to adapt to changing conditions quickly and with as little or as much force as required. We hold our leadership accountable and as such are confident in their ability to make accurate and effective decisions on and off the field of battle.
We will do our part to ensure every member is treated with consideration and respect, given adequate opportunities for participation at the appropriate levels and shares in the success of the Community as a whole. Our motto is: "From the Shadows as One" and we take care of our own.
For any active EVE corporations looking to establish a rapport, with the hopes of potential partnerships or allience, we welcome all discussion and discourse. We expect to be treated fairly and will respond to such behavior in kind. You will find that we are straight shooters both in the conference room and on the battlefield.
Potential recruits can visit our headquarters at www.theschq.com to see what we are all about and register for membership. All others feel free to message me on this site or at Dust514.com as RydogV or at Dust514.org as SC-RydogV. You can also visit our HQ and post in our public forums.
--------------------
Shadow Company strives to stay on top of the latest in PS3 gaming. We are currently accepting registrations for potential members for our Dust 514 Regiment, whether you are currently active in the closed Beta or not. All members will be assigned to our Research & Development Detachment until the full game is released and is transferred to full Regiment status.
In addition, we can offer placement into one of our currently active Regiments for Modern Warfare 3, Battlefield 3, Killzone 3 or Ghost Recon: Future Soldier, until you are ready to participate in Dust 514.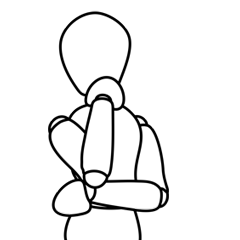 Online
Whoa lots of updates to make.
The forum migration screwed the formatting for the table up badly but I'll try and get this updated today.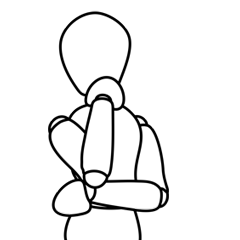 Online
---

thebreakage96 wrote:


Sign me in for Dust BHD Pilgrim

---
breakage!
Stop by the clan site, bhdclan.enjin.com and we will get you all dusted up
(You have to sign up so I can give you access to the majority of the forums and the chat)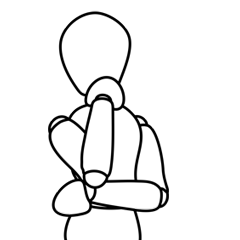 Online
---

ironman12364 wrote:


Can you change Death Dealers to D3ath D3alers.sorry for being picky.

---
just fixed it, sorry I was working on helping get this new forum somewhat normal to use...i'm back here now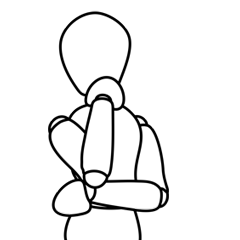 Online
---

Naustradamus wrote:


Been following the game but have yet to go on these boards until now ...

Just a question ... I see the list of groups and leaders, etc ... but are all groups simply going to be mercinaries or are there some that will align with certain Corp. in Eve ... there's no listing for that info =/

---

We do need a corps listing too that maybe lists the clans in each corp...that is once corps want to make that info public
.
I know the corp I am in is very hush hush about everything.
Re: DUST 514 CLAN List
[ Edited ]
QC United Soldiers
QCUS
Team Multigaming Quebecoise
Leaders: ReapeR-QC-, GoT_OwN
(Franch Canadian Clan)