Reply
Topic Options
Mark Topic as New

Mark Topic as Read

Float this Topic for Current User

Bookmark

Subscribe
Highlighted
Playstation 3 System: No Sound In Game - Sound In Menu (HDMI)
5 replies 47477 views Edited Mar 19, 2011
Recently I had issues with the 3.60 update. I thought it would be due to the software update. The issue was signal lag with my controllers. I had a tremendous of amount of corrupt files. An example is controller lag in BioShock 2. In Rock Band 3 my calibration settings were messed up and the video offset was set to 3B2 and I couldn't change it. I suffered from poor frame rate as well.
During troubleshooting I was advised to restore the file system, which I did, and after that I had no in game sound. I worked with support and we performed all the steps for troubleshooting. No change but the funny thing is that if I used the composite cables that came with the PS3 I had in game sound. We adjusted every setting we could find. The last option was a format, a full format (Which takes 7 to 8 hours) and it completed and didn't correct the issue.

Well, out of options and the only choice is to pay to have it fixed I attempted one last act of defiance and hooked up the PS3 to another televsion. It is an older non digital(audio) television with no Dolby encoding. Well, after auto calibration on the television that is giving me problems is a follows:
Dolby Digital 5.1
Linear PCM 2CH 44.1kHz
Linear PCM 2CH 48kHz
After switching televisions and running auto setup with HDMI the following resulted:
Linear PCM 2CH 44.1kHz
Linear PCM 2CH 48kHz
Linear PCM CH 44.1kHz
Linear PCM CH 48kHz
After swapping back to the original television with no settings changes my sound returned. I then ran setup and calibrate to the television and enabled Linear PCM CH 44.1kHz and Linear PCM CH 48kHz leaving the rest the same the sound was there.
I did contact Sony afterward and the rep I spoke with said there had been discussion on this topic but every agent might not be made aware of the solution. At any rate, I hadn't seen any newer discussions and the way the Sony rep sounded it doesn't happen a lot so I wanted to set a discussion up.
Re: Playstation 3 System: No Sound In Game - Sound In Menu (HDMI)
Mar 19, 2011
The PS3 will only output game sound to one output port at a time, unless you have the sound set to the lowest-quality compatibility setting. If you were using HDMI before, chances are that you did not have the audio at the compatibility settings. Normally if you are getting game sound via the multi-out port (used by AV and component cables), then you won't get sound from the HDMI or digital optical ports. The multi-out port doesn't support Dolby Digital 5.1, so when that came up in the audio output formats, the PS3 must have thought that it was using the HDMI port for audio. If the only audio output formats that can be selected are Linear PCM 2ch, that would indicate that the multi-out port was selected for audio output. It looks as though the auto-setup set the audio output port to multi-out, at least some of the time. Go to the Audio Output Settings (XMB>Settings>Sound Settings>Audio Output Settings) and set the audio output port manually to HDMI. Then select the audio output format when you have the video working via HDMI. Don't use the auto setup.
GKP
Re: Playstation 3 System: No Sound In Game - Sound In Menu (HDMI)
Mar 19, 2011
Awesome! Thank you, yes, I was using the auto setup feature primarily and couldn't really find too much. If I may ask, I want to run via HDMI but is that the best way? I usually use the television speakers for some games and I run from the television to my receiver via optical. Is there a better setup?
I have a sony receiver that supports optical input and has dolby 5.1...I have sony center/sub/rear with klh 10inchx2 towers
Re: Playstation 3 System: No Sound In Game - Sound In Menu (HDMI)
Nov 22, 2012
having this problem also, there is no (xmb) under audio settings for PS3. Have problem with no game sound after installing latest update. At first the update didn't take and the screen was black, had to unplug ps3 power cord and HDMI, played a blue ray movie worked fine, went to play Assassins creed 3 game of course after tech support is closed now I can't get in game sound.
tjnamtiw
Uncharted Territory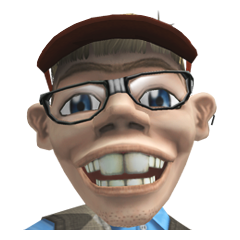 Registered: 03/19/2008
Offline
2009 posts
Re: Playstation 3 System: No Sound In Game - Sound In Menu (HDMI)
[ Edited ]
Nov 24, 2012
Same problem here! What's going on???
I am running my PS3 output via HDMI to my new 73" Mitsubishi DLP and have no problems with sound when using the Mits' speakers. The TV doesn't have RCA audio output plugs, but only Coaxial Digital output. I knew this going in. I use headphones when listening to the TV and playing games. The Sennheiser phones use RCA plugs so I ordered a conversion box that takes the digital coax signal and converts it to RCA plug output. Everything works great excepst games! This includes downloaded games, which eliminates BlueRay problems.
When I'm in XMB, I can hear the sounds when I hover over the game icons but once I start a game, I just hear a rapid ticking sound. I can hear movies if I play a DVD or use Netflix or VUDU. It is only games that don't have sound.
Everything worked fine with my other DLP that had RCA plug output.
I see A LOT OF POSTS on this topic from a lot of people using a lot of different TV's so I don't think it's unique to my setup at all.
I also see a lot of different fixes that each person swears by but nothing seems to work. I sure wish a Sony rep would show his/her face and answer the problem!!!!!
UPDATE: I went into Audio Settings and chose HDMI and then AUTOMATIC setting and confirmed. Then went back and did the same thing except chose MANUAL and removed the Dolby Digital option. Now everything works....... for now. Will update as necessary.
Re: Playstation 3 System: No Sound In Game - Sound In Menu (HDMI)
Dec 14, 2016
You are awesome bro like for real!!!! Do automatically first and the go to manual and if your setup is anything like mine or his it will remove the Dolby digital option and you should be set. Hope this works for y'all too!!! 🤓